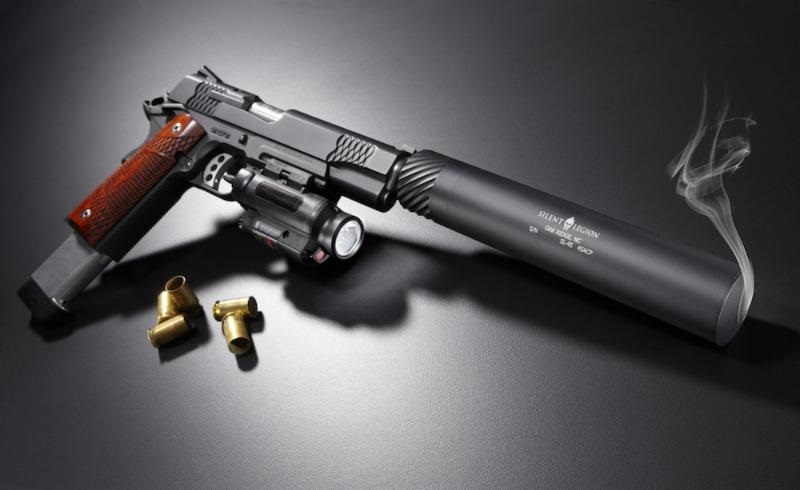 The .45 ACP has been a favorite for self defense and for handgun enthusiasts wanting the unique combination of accuracy and hard hitting rounds in a handgun. The key difference in the round is the width. It makes a wider impact than other common handgun rounds without stepping up to a heavy revolver.
The .45 ACP is well built for conceal carry and the Silent Legion Suppressor also tucks away with ease. Conceal it next to your handgun in a clip sleeve on a holster. You can also carry it along in your pants or jacket pocket. At a measly 10-ounces, the suppressor tucks away easily and connects to your pistol in seconds.
After connecting, the suppressor will muffle the sound while reducing recoil. Your .45 ACP handgun quickly transforms into a much quieter, more enjoyable firearm to shoot and you also enjoy improved accuracy. The recoil reduction reduces your instinct to flinch and pull in any direction. This leaves you with a more stable shooting position and accuracy improves along with endurance.(this sounds awkward)  Continue firing and place more rounds through your firearm without the noise or kickback.
Like all Silent Legion suppressors, the .45 ACP model is built with a rock solid Aluminum cylinder that has a hard-coat finish that protects against scratches and contact with hard surfaces. The suppressor is durable and performs exceptionally at the range and as a tactical addition to your firearm.
Key Product Specs:
Related Articles: