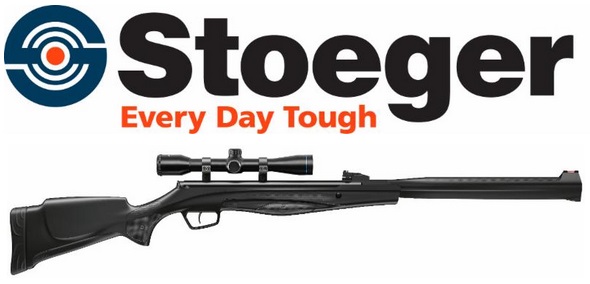 Stoeger has redesigned its line of airguns for 2019 and the flagship rifle is the fast-shooting, hard-hitting, yet quiet S4000-E. Whether backyard plinking or hunting small game, the features and adaptability of the S4000-E offer superior shooting performance at an economic price.
Available in .177 and .22 calibers, the S4000-E airgun features a powerful break-action Gas Ram piston to launch alloy pellets up to 1,200 fps (1,000 fps for lead) for the .177 caliber and up to 1,000 fps (800 fps with lead) for the .22 caliber. A two-stage adjustable trigger and automatic ambidextrous safety make these airguns suitable for all shooters. A fiber optic rear sight is fully adjustable for elevation and windage, while interchangeable red and orange fiber optic front sight inserts keep shooters on target.
Versatility shines on the S4000-E with its advanced ergonomics. The grip and forend feature efficient and innovative ProAdaptive Checkering. This grip surface allows shooters to feel as if the airgun is a natural extension of their bodies, providing quick, instinctive aiming and enhanced shooting comfort. The Multi-Grip System offers additional adaptability by giving shooters the ability to personalize style and shooting comfort by choosing between the embossed grips or the ProAdaptive Checkering.
When being quiet counts, the integrated S3 suppressor dramatically reduces shot noise while a recoil-absorbing buttpad takes the bite out of shooting. Both the .177 caliber and .22 caliber airguns are available in a rifle/optics combo package that includes a 4 x 32 mm riflescope and has an MSRP of $179. MSRP for the rifle only is $149 for both calibers.
All Stoeger Airgun models feature a best-in-class 5-year warranty.
Related articles: