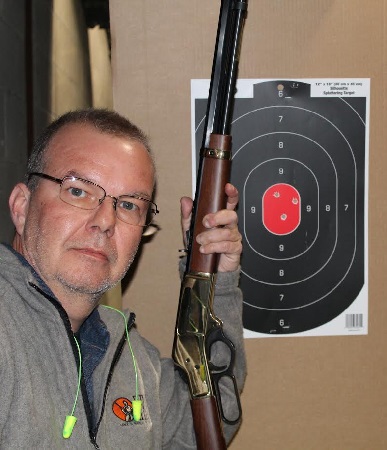 Back when I first started shooting, some 40+ years ago, most of us would just go out in the back field, set up targets and start shooting.  Sometimes we would just head to a local sand pit.  Large calibers and small; shotguns, rifles and pistols; it didn't make a difference.  Alas, those were different times and those days are gone.  Today you need to belong to a special shooting club, with a secret handshake in order to shoot; or do you.
    Perhaps it is a good thing that we just can't head for the sand pit anymore.  Back then we didn't know about the dangers of lead to our health and to the health of the environment.  I am very lucky to have a friend who is a member of a shooting club and I get to visit as a guest.  That is fine during the warmer times of the year, but what about those times when the snow is butt deep to an elephant and it is minus 0 outside?  Those conditions don't make for a fun time shooting.  Recently I needed to get some range time so I headed to Manchester Firing Line in Manchester, New Hampshire.  I wanted to sight in my new Henry Repeating Arms .30-30 and I couldn't wait until the spring thaw to do it.  This was my first time to this indoor range, but I have since been back to fire my Springfield XD-S .45ACP.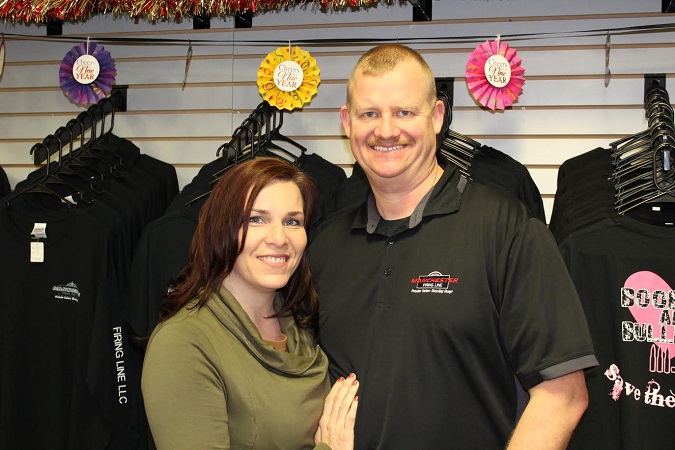 Manchester Firing Line is a state of the art, family owned business.  When I first arrived I was greeted by Jacob and TerryAnn Bowen, the owners of the range.  After TerryAnn checked me in Jacob was kind enough to show me around and explain what makes this place so special.  There are multiple lanes for both members and visitors.  The range is 60 feet deep and has automated targets which allow the shooter to set the distance without even leaving their shooting position.  All rounds hit an angled metal trap which safely catches all of the rounds.  What makes this different is that there is water flowing over the metal.  What this water does is trap all lead dust and keeps it from getting into the air.  There is also a very high tech air filtration system that continuously circulates fresh air into the building.  This all leads to a very safe environment to shoot it.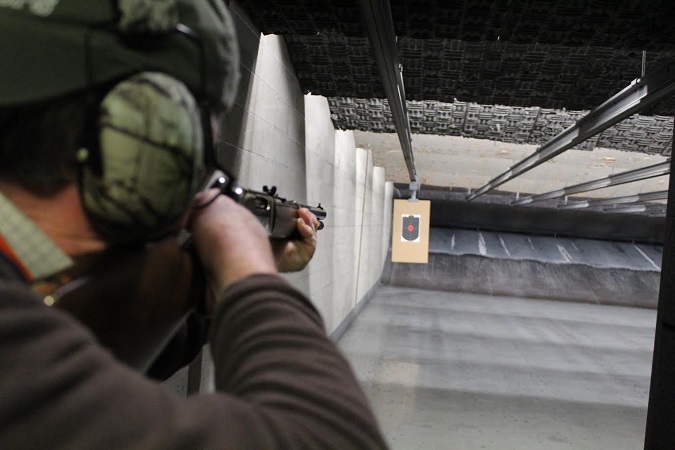 No matter how high tech an operation is it still takes great people to keep it going.  The staff here is extremely professional; from the people behind the counter to those guys in the back that keep the range in tip top condition.  If you have questions, there is someone there who can answer them.  Perhaps this is your first time shooting.  There are people there who can teach you the ropes.  Maybe you want to try a firearm before you go out and buy it.  This is the place to do it as they have many firearms available.  In other words, this is a top notch operation and it is the people who make it this way.
    For those who are interested, you can rent all types of firearms; from rifles and pistols to machine guns.  If you bring your own firearm you can bring anything except shotguns.  Manchester Firing Line also gives classes on everything from basic gun ownership to personal defense.  The great thing is that you don't need to be a member to use the range.  For $18 you can rent a lane at the range for an hour.  If you need targets, ear or eye protection or ammunition they have it here as well.
    Winter here in New Hampshire can be long and cold.  Sometimes it is much too cold to get out shooting.  Manchester Firing Line takes away that excuse.  The more you shoot the better you will become and Manchester Firing Line allows you to do that.
The Team at the Manchester Firing Line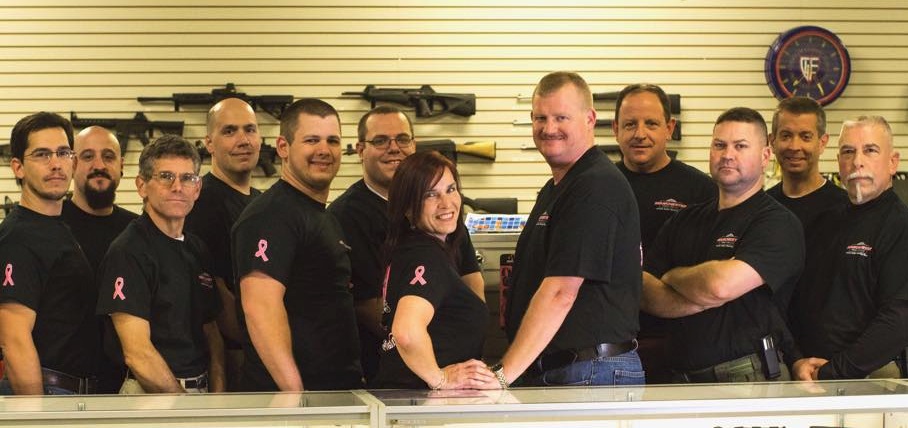 By Dana Benner