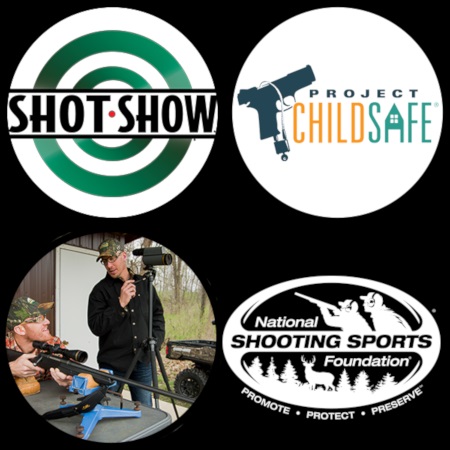 NSSF's 41st SHOT Show will open tomorrow morning at the Sands Expo Center, Jan. 22-25, welcoming an expected 60,000 industry professionals eager to see the latest products offered by the firearms and outdoor industry. Make sure to download the SHOT Show mobile app to be best prepared for the show. View today's SHOT Week events here.
JOIN PROJECT CHILDSAFE FOR THE 2nd ANNUAL WOMEN OF THE GUN RECEPTION … If you are registered for SHOT Show, consider attending Project ChildSafe's 'Women of the Gun' reception on Jan. 23 from 4-6 p.m. to discuss firearms safety with some of the biggest female firearms celebrities, including Julie McQueen, Carrie Lightfoot, Julie Golob and Barbara Baird. For more information about how to register, email: PCSSTAFF@ProjectChildSafe.org.
NSSF PRAISES SENATE'S 2019 RANGE BILL … NSSF has thrown its support behind S. 94, the Target Practice and Marksmanship Training Support Act of 2019 in the U.S Senate. Often called the "Range Bill," the bipartisan bill was authored by Sens. Shelley Moore Capito (R-W.V.) and Michael Bennet (D-Colo.), along with eight other original co-sponsors. The legislation has received wide bipartisan support before but has never advanced to the president.
More NSSF Articles:
Related articles: