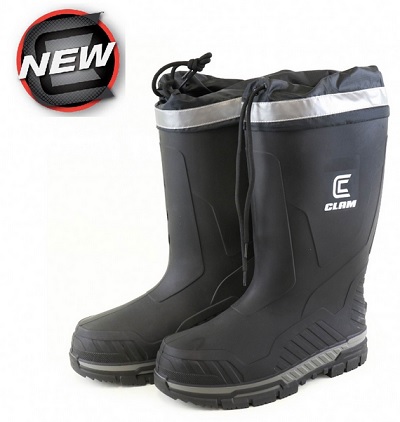 So you need a ice boot. ODU got outs today and though it is not cold enough out yet, it is clear Clam hit a home run with these. No more cold feet here! (Order >> http://stores.clamoutdoors.com/icearmor/foot/mens/sub-zero-x-rubber-boot.html)
At Clam Outdoors, they designed a line of apparel to provide anglers and outdoor enthusiasts the protection they need to spend time outdoors safely and comfortably. And nothing is as important as good footwear, especially since that is the part of your body that is in constant contact with the ice. So they designed a boot that provides the ultimate warmth and comfort— the Sub Zero X Boot.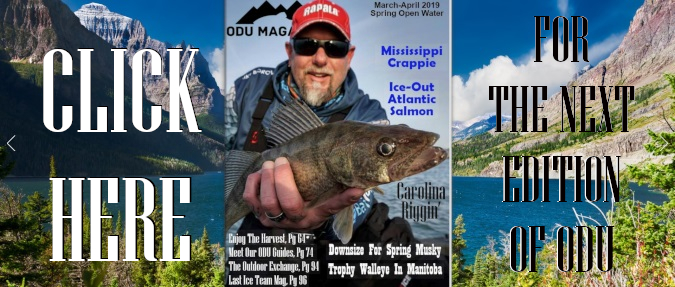 Made in the USA, the Sub Zero X is 100% waterproof with it's full rubber construction and rated to minus 40 degrees fahrenheit. Other quality features really set this boot apart… – the wool padded inner liner is removable, allowing it to be easily dried from perspiration, – true traction grip for slippery surfaces, – a heel kick tab makes it easy to remove, – the draw string at the top of the boot keeps warmth in and snow out, and – a premium liner is designed for maximum comfort and It's MADE IN THE USA! Keep your feet comfortable, waterproof and warm this winter.
Watch Clam Pro Scott Merwin as he shows the Sub Zero X Boot in action…