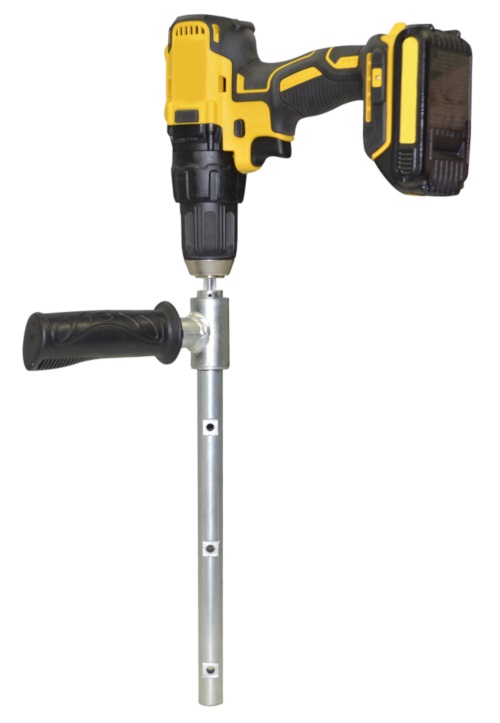 This universal, heavy duty adapter and extension kit from HT Enterprises ingeniously allows conversion of any manual ice auger into a power model by providing a convenient adapting link between the drill chuck and auger shaft, permitting the attached cordless power drill to do all the work!
This machined, ½" solid 65G hardened steel hexagonal adapter universally fits most ice auger brands in 4", 5", 6" 7" and 8" designations, securely bolting in place to provide a true center that maximizes cutting power.  The comfortable handle grip rotates 360 degrees, helping alleviate stress on the forearm and wrist during use, even if the auger should bind when cutting through thick or slushy ice – and the 22" solid steel extension helps the user stand fully upright, even when cutting through the thickest ice.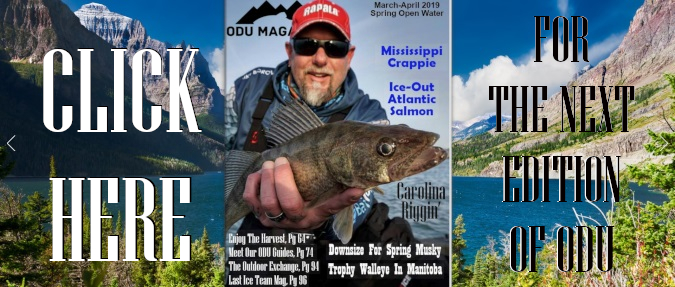 For more information, write: HT Enterprises, Inc., P.O. Box 909, Campbellsport, WI, 53010, or check out their website, WWW.HTENT.COM.