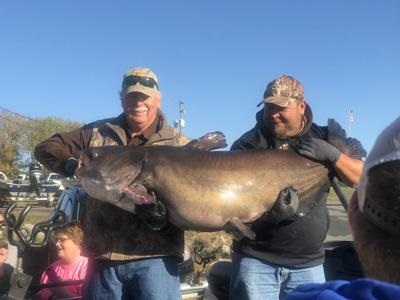 There is a new new record for the largest blue catfish in Kentucky.According to the Western Kentucky Fisheries Facebook page, officials verified that Glynn Grogan of Arlington, Ky. caught a 106.9 pound blue catfish on Saturday, Oct. 20.
This reportedly sets a new record for the state.
Grogan says he and Hayes were long time fishing partners until his passing last year.
After the giant fish was verified, the Facebook video shows it was released back into the river.