Tennessee Wildlife Resources Agency(TWRA) employees love a good fish story and were delighted to learn about a possible state record. The Flathead Catfish reeled in was guessed at near 100 pounds by the anglers. It easily bottomed out a 50 pound scale and when held up as high as the 5 foot 9 inch,16 year old could hold it, the fish's tail still
touched the bottom of the boat. Troy Powers from Kingston, TN, caught a mammoth Flathead Catfish. It was the Sunday of Memorial Day weekend and Troy along with his father, Mike Powers and neighbor, Derrick Stafford decided to go Catfishing on Watts Bar Lake.
The three didn't head for a favorite spot, but rather just fished throughout, noting and stopping a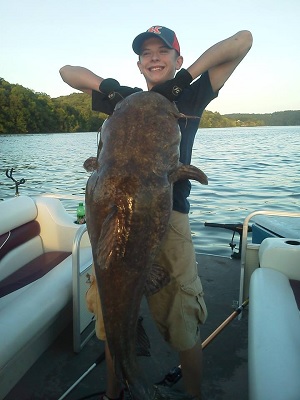 t promising areas found on the fish finder. They stopped the pontoon on a drop-off point that showed fish along the wall. They had netted Shad earlier in the morning and were set with plenty of bait. The older gentlemen cast towards the deep, but young Troy cast into the shallow, where the finder had only showed one fish. His instinct was great. Not long after he cast, came the hit.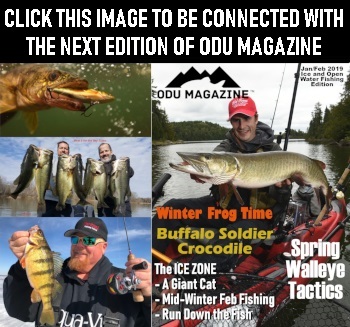 His father admitted, "I wasn't sure if he really had a big one, or if he was playing up a little one". Troy knew something large was on the line and after feeling the fish roll, he guessed it was a catfish. Troy shared, "Every time the fish ran, I held on for dear life". After 15 to 20 minutes of wearing the fish out, it came to the surface. Luckily it was heading towards the boat and although it didn't fit in the net, it did swim head first into it. The men were able to scoop the fish into the boat and whoa, what a fish it was!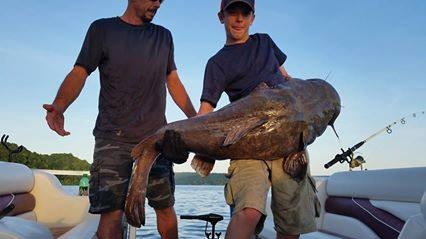 All three couldn't believe the size. They quickly snapped photos of Troy with his catch and enjoyed the moment. "We really only keep Crappie and everything else we release" shared Troy. "We were concerned with keeping the fish alive". Troy's been fishing with his father from a young age and is a lifetime license holder. He is also on his high school fishing team. The family places value in releasing fish.
TWRA Region III employees were excited to see the photos that were quickly spread through the office. Mike Jolley, TWRA Fisheries Biologist, shared "It's great to see a species of fish achieve a size that exceeds expectations. Watts Bar no doubt has the right ingredients to produce trophy Flathead Catfish". Jolley continued, "This Flathead caught could easily be over 20 years old".
When asked what it was like to release what was possibly a new state record catfish, Troy responded, "It was a hard decision to make". He added, "The catfish was older than me. It felt good just to see it swim off and have a chance to grow and get bigger".
No one will truly ever know if this was a new state record. TWRA employees hope so. Jolley, with TWRA, reminds anglers, "It's your decision to report what you believe to be a new record. If you do, great. If not, we hope your experience is still the best day of fishing you've ever had". Troy summed up his experience by saying, "It was my state record".
For more information on state record fish visit: tnwildlife.org.
**Photos Caption: Troy Powers with his Flathead catch.