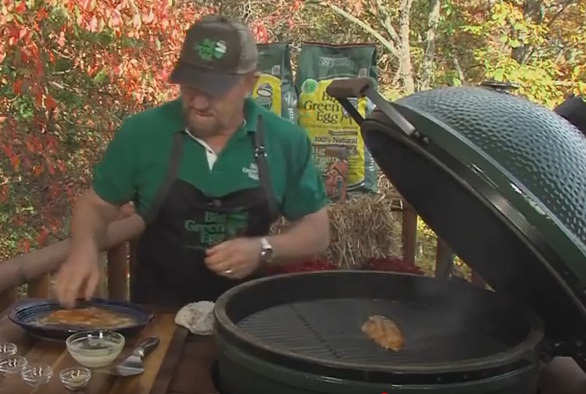 Instructions:
•

Prepare EGG to 400 degrees.

In a plastic bag add the melted butter, garlic powder, cayenne pepper, salt and
pepper. Squish around to mix the ingredients.

Add the fish and allow to marinade while you preheat the grill.

Cook walleye on the grill about 4 minutes per side.

Serve with fresh squeezed lemon juice
Ingredients
•

4 walleye fillets

•

½ cup butter, melted

•

1 Tablespoon garlic powder

•

1 teaspoon cayenne pepper

•

½ teaspoon salt

•

¼ teaspoon pepper

•

Freshly squeezed lemon juice

O'Neill Williams is a nationally-syndicated television host. His fishing and hunting themed show, O'Neill Outside, reaches 1.7 million households weekly.