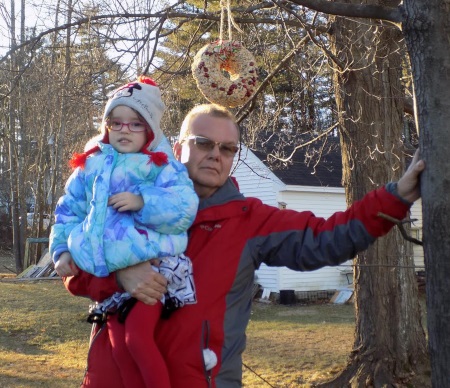 It is Christmas morning here at the Benner homestead and all is quiet.  Both the wife and dog are still in bed. It is going to be a lazy day for the three of us.  You see we celebrated the holiday a few days ago due to both my daughter and son-in-law working the holiday (the trials of being in the medical field).  This quiet time allows me to put some thoughts down on paper and share them with you.
Once a year every outdoor writer, including me, writes the traditional piece about what we want, or think you should get for Christmas.  It is almost like an eight year old with the Sears Wishbook (boy, I just revealed my age). What we all forget is the true meaning of this holiday.
You don't need to be religious or even Christian, to fully appreciate what this holiday means.  It is not about getting gifts. It is not even about giving gifts, though that is pretty nice. It is about being with those that you love; your friends and family.  It is about doing something nice, not because you expect something in return, but just because it is the right thing to do. It is about sharing a meal (we had Chinese food this year) and sitting around the table laughing, joking and telling lies about how big that bass really was (was it really five pounds or was it a Roland Martin five pound bass?  I guess it depends on how close you hold it to the camera). It is about sitting next to Uncle Joe (the one with the digestive problem and is not afraid of sharing it with you) and Aunt Martha (who has a mustache that Yosemite Sam would be jealous of).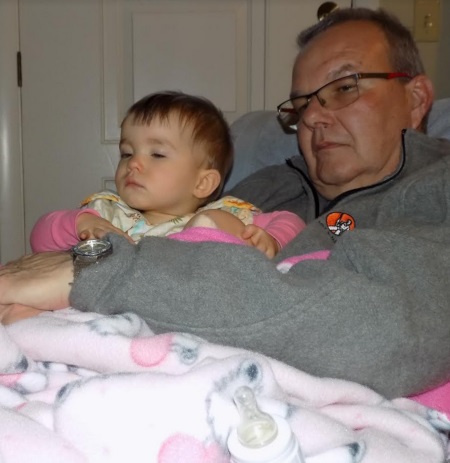 For me Christmas is about watching my granddaughters open their gifts.  For them it is a surprise. Sophia getting her snowshoes, or Emma getting her blanket; the one her Grandmother worked so hard making for her.  It is about opening the gift that my Granddaughters made for me, a wreath of birdseed to hang outside, then having Sophia help me hang it. It is about holding Emma, because she wanted to sit with Grandpa, wrapped in her blanket.  It is about watching my dog Chipper, who we rescued from a kill shelter in Mississippi, play with his new toys. That is what Christmas is about.
Is Christmas about big boxes wrapped in fancy paper?  Is it about fighting the lines and the traffic? Or is it about chilling out and embracing what is really important; like being with that little girl who has you wrapped around her finger?  If you ever forget what this time of year is really about, just think about those serving in the military who wish they were in your shoes. I know, I've been there and would proudly do it again.
I hope you all had a great holiday, no matter which one you celebrate.  Just remember what it is all about.