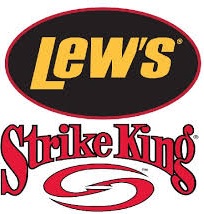 Fast-growing Lew's Holdings Corporation (Lew's), the owner of Lew's Fishing and Strike King, has added to its lure portfolio with the acquisition of Southern Plastics Company, a significant player in the soft plastics bait sector.
Based in Eufaula, Alabama, Southern Plastics has supplied it baits, which feature a unique variety of scents, additives and colours, to Strike King for over 20 years.
Peter Leibman, Managing Director of Peak Rock Capital, the owner of Lew's, said: "We are excited to partner with one of the industry's best-known manufacturers as Lew's continues to grow organically and through strategic acquisitions.
"The addition of Southern Plastics enhances our presence in the fast-growing soft plastics category. Strike King and Southern Plastics are highly complementary and we are excited to utilise the capabilities of Southern Plastics to support the continued growth of Strike King."
"Southern Plastics shares with Lew's a dedication to providing industry-leading products and service levels to our business partners and consumers," said Lew's CEO, Ken Eubanks. "I am excited to support Southern Plastics in continuing the tradition of exceptional service to our business partners and consumers.
"Terry Spence and Lisa Hagler, along with their dedicated employees, have done a tremendous job driving growth at Southern Plastics and we are excited that they will remain involved with the company going forward."