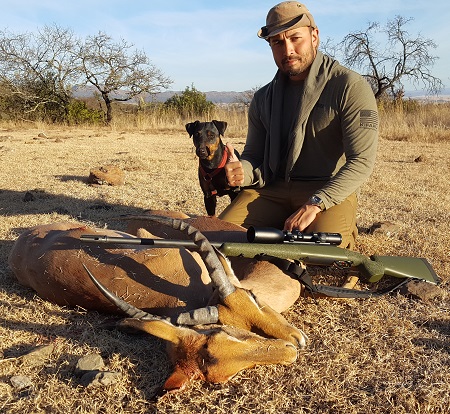 Without a doubt, many people have noticed my absence from the pages of Outdoors Unlimited.  Contrary to what some people may have thought, I have not quite writing about my love of the outdoors, survival and bushcraft.  Just the opposite is true.  Instead of sitting back and writing product reviews, which without a doubt keep the sponsors happy, I have been out walking the walk, learning and meeting with people who know much more than I do.  All of the people I have been working with are people that I hold in high esteem and make the all of us better in the outdoor world.
            One of those people whom I feel has done a great deal in this realm is Kevin Estela.  Kevin, who happens to be one of the premier outdoor writers and whose work appears in just about every outdoor publication on the shelf, has broken the bounds of the industry.  Unlike other writers, and believe me I have dealt with many of them, Kevin willingly shares his knowledge with all that read his articles or even contact him.  His articles are never about how great he is, but instead they are about what he has learned along the way.  The number of outdoor "experts" who do this I can count on one hand.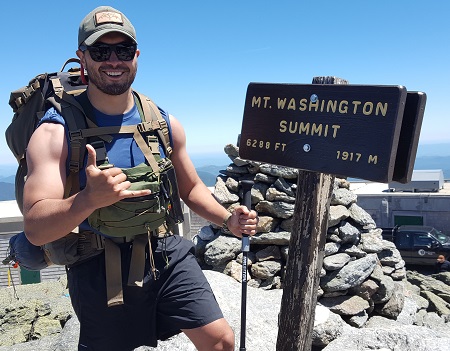 Kevin is an angler, hunter and survivalist.  From fishing for trout in Alaska to hunting antelope in southern Africa and from climbing to the top of Mt. Washington in New Hampshire to watching the sun going down in Sweden, Kevin has done it all.  These experiences have taught him lessons that he share in his articles and in his new book 101 Skills You Need to Survive in the Woods which is published by Page Street Publishing Co and is due out in April 2019.  This book is a skills based book and according to Kevin, "will offer the reader the basis to get started, skills to practice and training modifiers to broaden the knowledge and abilities of the reader".
            Kevin spends a great deal of time taking courses at the Sig Sauer Academy here in New Hampshire and whenever he has time, we try to get together.  It was while having a beer at Portsmouth Brewing in Portsmouth, New Hampshire, where we compared the trials and errors that we have made, that Kevin told me about the book.  He shared a little, especially the artwork done by his niece that appears throughout the book.  She is an amazing artist and Kevin is very proud of her.
            Just before Christmas we met up again, this time at the Exeter Inn in Exeter, New Hampshire.  Here Kevin gave me my first look at the finished book, the advanced proof sent to the author.  After looking at just a little of it, you know come April, I'll be getting a copy.  I'll just need to pin Kevin down long enough to sign it.  I know that this book is coming out too late for a last minute Christmas gift, it is well worth picking it up for that outdoorsperson in your life.  Even those who are well versed in outdoor skills will get something out of it.