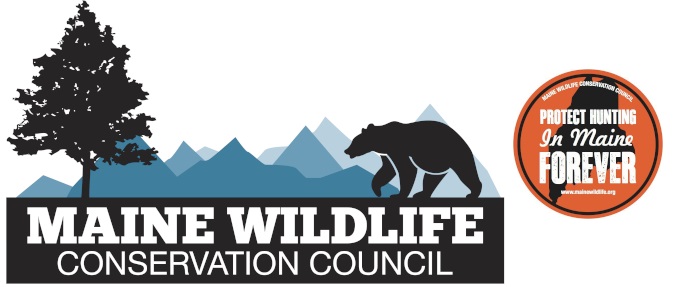 In the past 14 years, Mainers have faced out-of-state interest groups trying to dictate how bears are hunted.  Twice, we have won.  Now, recent articles in the Portland Press Herald and Bangor Daily News give us reason to believe that there could be yet another attack on the horizon.
 
The Save Maine's Bear Hunt campaign spent $1.4 million battling the Humane Society of the United States to preserve all methods of bear hunting that we use in Maine.  It was a collaborative effort that included key outdoor groups across our state, individuals, businesses and hundreds of volunteers.
 
"In 2014, we scrambled to get the initial $100,000 in the bank just to start the campaign" said Don Kleiner, Executive Director of the Maine Professional Guides Association and board member of the Maine Wildlife Conservation Council, "we have more than that sitting in the bank now, ready to go when we need it."
Bert Goodman, president of the Maine Wildlife Conservation Council agrees, "We know what is needed to launch and run a campaign and with the help of fellow outdoor groups like the Sportsmen's Alliance, Maine Trappers Association, Maine Sporting Dog Association, North Maine Woods, Maine Professional Guides Association and countless outfitters, we have been working hard over the past four year to save money that can be used when the next threat to our outdoor heritage arrives. Our goal is to have more than $500,000 in the bank."
 
With rumors swirling about an anti-bear hounding and trapping bill being introduced into the upcoming legislative session, it is more important than ever that we continue to be united and raise the dollars necessary to be prepared for whatever battle comes next!
 
The Maine Wildlife Conservation Council has been working hard to raise money to support a war chest fund that can be used immediately when the next attack arrives.  Please join us by making a donation online or by sending a donation to MWCC PO Box 5540, Augusta ME 04330.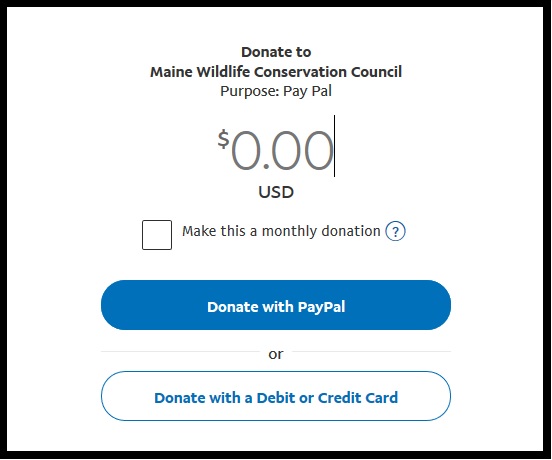 The war chest is growing! Click below to support the Maine Wildlife Conservation Council!
We know that the fight is not over. Please consider joining MWCC to help grow our warchest and be prepared for our next fight. Make an online donation HERE  Thank you!
 
Related Articles: