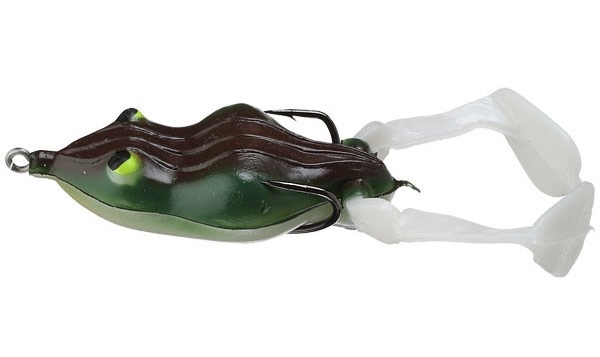 About 9 years ago I wrote a frog article called "Battle Frog".  It was in conjunction with Marty Stone and the Mad Max Frog prevailed. At that time there were not nearly as many frogs on the market as now. I think literally every major or medium size tackle company has a frog now. If I had to re-write the article it might be impossible. I might need to live on Gunterville and fish for 20 days straight to get it done. Not a bad idea.
So I was asked just yesterday if I had to choose one frog, which one would I chose. Not just for fall/late summer, but for all frog fishing seasons. I live in Maine and the frog bite for me is still on and I wish I had more time to enjoy it.
One Frog.
I hate frogs that rip apart and I like frogs with multiple functions. I want a frog that can work in the slop,  then work in open water conditions and make enough noise to bring it some attention. It's the Wobbletron from Snag Proof for me. Nope not a paid endorsement, just honest truth. If you like top water you can pull just about anything across the surface and get a hungry aggressive bass to jump at it. Floating worms, soft jerbaits, floating hard jerbaits, wakes and the list goes on, as to snaring aggressive bass.
But the Wobbletron checks many boxes. You can walk it, pop-it a little and do just about any retrieve you want with it. The plastic on this bait is soft but very durable. The hooks are set right for this bait to provide maximum hooks ups. The legs are what seal the deal. If you just cast the bait out, the harder plastic legs paddle (agitate) the water like slow moving a buzz bait on a retrieve.
There you have it. The Wobbletron. Yes it has a non-froggy name, but it has the ultimate froggy reputation anglers should look at.
Order link at Tackle Warehouse – https://www.tacklewarehouse.com/Snag_Proof_Wobbletron_Frog/descpage-SPWTF.html
WS