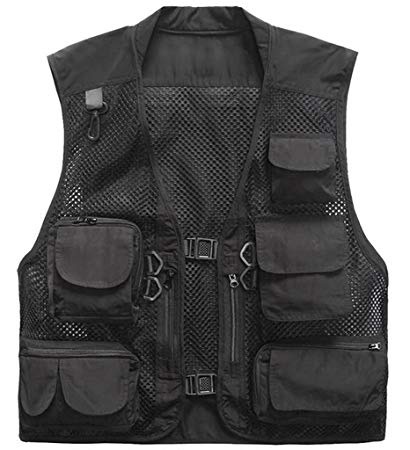 A lightweight fishing vest is a handy item of clothing to wear on your next hiking trip. For day hikers, it can hold virtually everything needed. For overnight hikers, it will hold all those items normally used during the day and prevent going into the main pack for often-used items.
Fishing vests have a large back pocket and several medium-sized front pockets with some small pockets above them. Use the back pocket for a lightweight rain coat, parka or jacket. Day hikers can use it for a light lunch.
The medium-sized front pockets will hold a map, hiking guide, bird book, a small pair of binoculars, trail snack, extra socks, smart phone or GPS. The small upper pockets will hold medicine packets, insect repellent and small tubes of sunscreen.
The weight and bulk of all these items is evenly distributed throughout the vest to make hiking more pleasurable, less strenuous and more organized.
Visit your local Bass Pro Shops or Cabela's store for all your hiking and fishing needs or go to www.basspro.com  or www.cabelas.com .
Outdoor World Tips presents free, seasonal how-to advice from Larry Whiteley, host of the award-winning Outdoor World Radio show. Each weekly tip offers practical advice to improve your outdoor skills or learn something you might not have known.