In the fall of 2015 ODU received a RefrigiWear 3-in-1 Insulated Jacket to checkout and possible recommend. We used it throughout fall and in winter like conditions in Canada. At the end of this review you will find all the company specs on the jacket and a link to order. And you should!
When the jacket arrived we immediately broke the jacket into its two parts; the waterproof outer shell and the insulted liner. The two pieces meld well together and are easily separated and reattached for simple use.
We ended up using the insulted liner way more than the outer shell, due to conditions. The liner was stylish and was wearable to sports and family functions, and on several occasions was asked where it came from. The fit was perfect for the writer, and long enough to cover the back when sitting down. The liner comes with a draw string bottom (the Storm Flap) which adds and extra level of comfort on colder days and was a real bonus. The liner alone is well insulted and kept the writer warm on all outdoor events in New England this past fall.
The outer shell is waterproof as best we can tell and came in handy in several outings to simply throw it over the liner when the rain hit. At no time did the jacket leak and was worn at two outings where it rained on and off each long day. The handy detachable hood also never leaked. From a style side the outer shell looked and fit very well, and when combined with the liner is still a light weight jacket to wear to outings.
Recommendations for this jacket are easy to give. Anyone looking for a multi-use jacket that can be used in many conditions including cold rainy days to mild fall or early spring days will be very happy with the product. This product will also be a great boat jacket this spring and will accompany the writer on all cold weather fishing trips as well.

Words From RefrigiWear on their 3-in-1 Insulated Jacket
The 3-in-1 Jacket combines a waterproof exterior with an insulated lining to provide the best of both worlds: warm and dry. Anyone that braves the elements, such as delivery drivers, construction contractors or even moms and dads walking the dog will appreciate the protection the 3-in-1 Jacket provides. Plus, you can unsnap the two to have 2 totally separate garments: a waterproof jacket without insulation for moderate temps or a stylish, puffer-jacket inspired inner lining that adds warmth without the need for waterproof protection.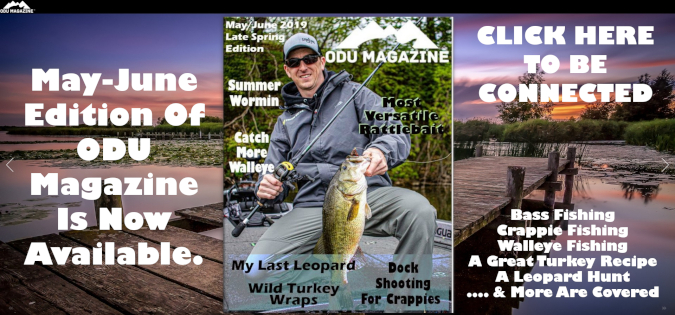 Waterproof, windtight exterior for protection from the environment

Reflective piping at the chest and arms for increased visibility

Detachable hood can be tucked into jacket

Waterproof zippered pocket to protect sensitive items

Side entry hand warmer pockets

Inner Jacket: 200g Polyester insulation

Inner Jacket: Puffer jacket design

Inner Jacket: Inside storm flap

Storm flap on zipper protects against drafts

Two side entry hand warmer pockets

Elastic draw cord with adjustable toggles inside jacket

ORDER link for jacket – https://www.refrigiwear.com/product/mens-jackets/0431r-black-regular-large-0431rblklar
Link to RefrigiWear – https://www.refrigiwear.com/