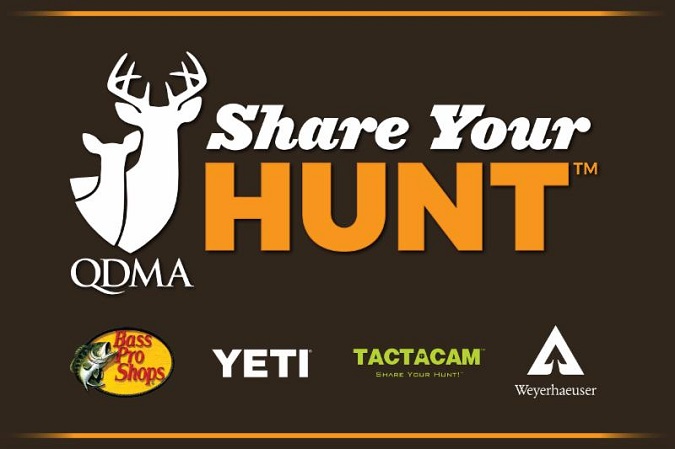 QDMA's volunteer Branches set an all-time record in new hunter recruitment in 2015, successfully guiding more than 500 hunters afield through various mentored hunting programs. To help its volunteers with the workload while providing the hunters with educational resources and support in 2016, QDMA recently launched the Share Your Hunt™ program.
"A good mentor may be the most overlooked component of recruiting new hunters, and QDMA members make great mentors," said Hunting Heritage Programs Manager Hank Forester. "QDMA wants to empower our volunteers to mentor new hunters each year, and this program will make it safer and lessen the financial burden."
The Share Your Hunt support program is available to QDMA Branches and provides hunting insurance, memberships, background checks for guides, program materials, a guide to best practices for hosting events targeting new hunters, and safety orange hats and vests. With the generous support of title sponsor Bass Pro Shops and presenting sponsors Tactacam, Weyerhaeuser and Yeti, the program will assist in offsetting the cost of hosting hunts, allowing Branches to spend more time on mentoring, education, and scheduling more events.
QDMA is dedicated to ensuring the future of white-tailed deer, wildlife habitat and our hunting heritage. Founded in 1988, QDMA is a national nonprofit wildlife conservation organization with more than 60,000 members in all 50 states and Canada. To learn more about QDMA and why it is the future of deer hunting, call 800-209-3337 or visit www.QDMA.com.