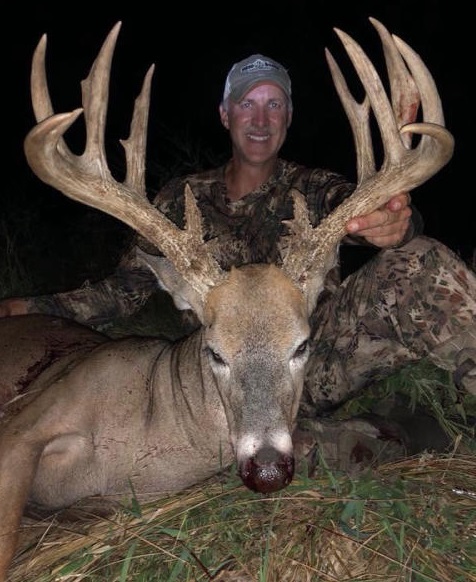 Andy Morgan, Co-Host of Wolf Creek Productions' hit bowhunting series, American Archer-Presented by ConQuest Scents, recorded one of the largest whitetail ever to be recorded on film over a month ago with a bow and arrow. Morgan, who resides in Dayton Tennessee, bagged this magnificent whitetail with a green score of 196 5/8th inches on a farm in Central Nebraska. Morgan has been hunting in Nebraska for 15 years and it's one of his favorite states for chasing big deer. This deer was at least 7 years old. Andy had seen him as a 3-year-old but passed on him. Having not seen him on this property for the last 3 years, he thought he was gone until he popped up on a trail cam this season. He knew immediately that this would be the buck he'd target for this year's archery season and he was fortunate to get the opportunity. Using his New Breed GX2 bow, and a Black Eagle Rampage 250 arrow, Morgan made the shot from 46 yards away in a tree stand that he hung a couple hours earlier. It was a perfect, double lung shot, and the deer only ran 200 yds before dropping.
Tom Nichols, President of Wolf Creek Productions said: "The timing was right and the production crew for American Archer was on the scene and able to get great footage of the entire hunt. This will make for a great episode to kick off the July 2019 Television season with our new co-hosts Andy Morgan and Joe Thomas".
Since its television debut in 1997, American Archer, has been hosted by long time bowhunting authority, Tom Nelson. Joining Tom in 2019 will be co-hosts Andy Morgan and Joe Thomas. After 21 seasons on Outdoor Channel, America's leading Outdoor themed Cable network, American Archer has built a large and loyal audience. American Archer's anchor airing at 11:30AM EST on Sunday morning has been one of the most popular shows on Outdoor Channel for many years and is a favorite of bowhunting enthusiasts.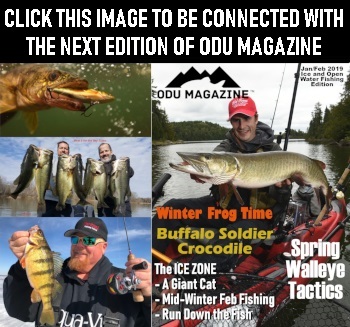 About Andy Morgan:
Andy Morgan is an avid bowhunter and outdoor enthusiast. He is probably best known for his long career as a professional angler competing on the FLW tour where he holds 3 AOY titles, and has had 21 FLW cup appearances, with 73 top 10 finishes. When he's not on the tour, Andy spends most of his time archery hunting and water-fowling. In fact, Andy co-hosted the successful hunting series: "Moultrie's the Hit List", for 5 seasons on the Outdoor Channel.
Promotional Partners of American Archer include: ConQuest Scents, New Breed Archery, Hunter Safety System, Bohning, Grim Reaper Broadheads, Ripcord, Outdoor Edge Knives, Black Eagle Arrows, Sawyer Products, Heatmor, SKB, Lumenok, Shadow Hunter Blinds, Plot 1, Tree Stand Buddy, Big & J, PRYM 1 Camo, Meyer Trail Cameras, Outright Hunting Products, Black Gold Sights, Doinker, Ox Rack, Broad Force Targets and Rackulator.
American Archer Website & Social Media:
Facebook: @theamericanarcher
Instagram: @american_archer
Twitter: @American_Archer
YouTube: TheAmericanArcher
Media Contact: Mike Sherrill
Mike@wolfcreekinc.com. 248-408-7017