Get ready for an upcoming Henry Repeating Arms review, as I am acquiring a Small Game Carbine model H001TLP, that has the Skinner Peep Sight. This will be something new for Shoot 'N' Plink™. It should be a great target gun, but will have to compete with all of my other Henry's, especially the Evil Roy, with is about 1/2″ longer, and the same length as a Golden Boy Youth model. So, it is sandwiched in with some great shooters that both have white diamond/brass bead sights, which has been my favorite combo for open iron sight shooting.
Until next time, shoot safe, and have a great day of plinking.
—
My testing and review of the Umarex USA, Inc. DX-17.
—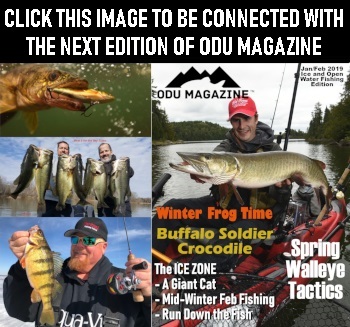 The other Dan's Fish 'N' Tales® video filmed today was one about selecting and using ice fishing rods, using some of the Frabill line, including the new Arctic Fire.
Earlier today I pulled out the old Umarex USA, Inc. NXG multi-pump rifle, with the Axeon Optics RD scope, and fired a few rounds at the Trap-Shot reset target table system.
I used 2 pumps since I was shooting indoors and setup a box with over one foot off layers, including a final of 1″ plywood. Then I took a styrofoam block on which to set the Trap-Shot. This sets it up slightly, and if a shot is fired a little too low the block will take care of it.
The NXG went flawless, with hitting the target every time.
So, I decided to pull out the Umarex Browning Buck Mark with the Buck Mark Reflex sight. This was not quite as good. It still stayed within the trap, but was firing too low, and only swinging the targets rather than locking them upward. So, I stopped, and will have to get out the paper target to readjust the reflex sight.
All in all, it was good, but then you just can't beat that NXG/Axeon sight combo. It is super.
Until next time, shoot safe, and have a great day of plinking.
Link to all Dans posts – https://www.odumagazine.com/topics/headlines/featured-outdoor-writers/dans-fish-n-tales/