Where are all your SD cards right now? Yeah, that's what we figured… a couple in the boat or tackle box, two or three more in the camera bag, one in the bottom of the backpack, one in each trail camera, and another in a drawer somewhere… maybe… you're guessing. Okay, quit it. A simple "I don't know" would have sufficed.
You get the idea, and so does Plano. Stop this madness. SD cards are expensive, and unlike the average Joe who only uses them for photography, we use these tiny pieces of silicon and plastic in additional devices like fish finders and game cameras – often in harsh environments in the field and on the water. They're hard to keep track of… until now.
New for 2016, Plano's Model 358210 SD Card Box holds up to eight mini-size SD cards and eight standard-size SD cards in eight form-fitting foam compartments. The molded plastic box is water resistant and closes securely and satisfyingly with a durable latch. Best of all, at just 4.5" x 3.5" x 1", this affordable little stud slips into almost any pocket of your clothing, tackle box or backpack, providing compact, take-along protection for your valuable cards and data.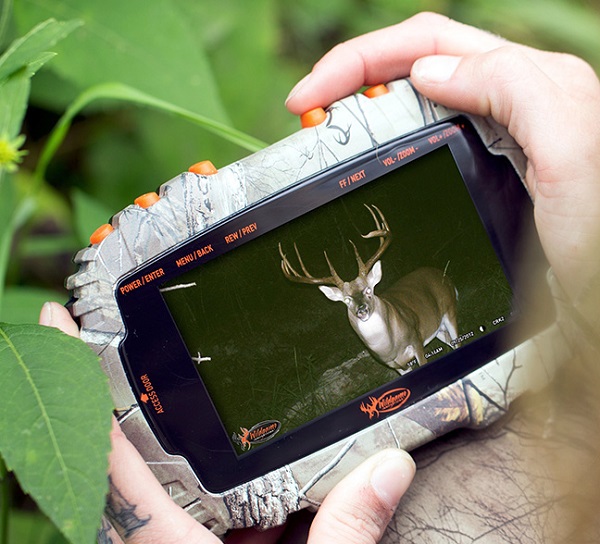 PLANO® MODEL 358210 SD CARD BOX
Water Resistant Storage for SD Cards

Stores eight Mini and eight Standard Cards

Compact Size Fits Easily Into a Pocket

Durable Latch

Exterior Dimensions: 4.5"Lx3.5"Wx1"H

MSRP $8.99
We all have SD cards, and it has never been easier to start taking care of them. So stop spending your money replacing lost or damaged cards and spend it on a couple new Plano SD Card Boxes instead.
Protect your SD cards. Protect your passion. Learn more at www.planomolding.com.
PLANO HUNTING
Innovation and quality are the traits that have become associated with the Plano® brand. Thousands of hunters and shooters have come to trust Plano for the storage of their firearms, bows and hunting accessories. Since 1952, Plano has been supplying outdoor enthusiasts with storage solutions that allow them to make the most of the time they have outdoors.