The Union Sportsmen's Alliance (USA) and United Auto Workers (UAW) Ford Michigan Ramp Team unveiled three new accessible hunting/wildlife viewing blinds constructed for the Sharonville State Game Area in Grass Lake, Michigan, on August 24.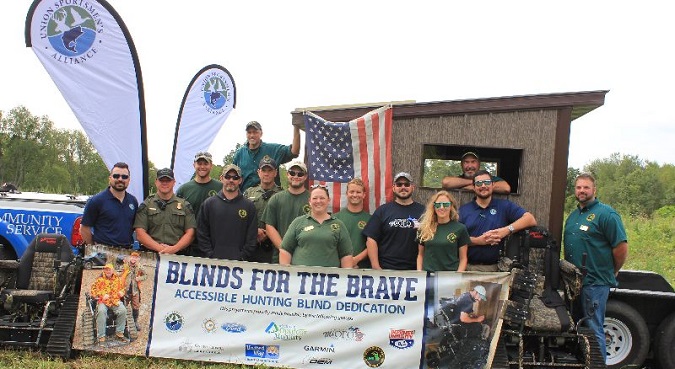 More than 100 members of the community, including many veterans and a few individuals with limited mobility, turned out for the dedication. Action track wheelchairs were available for use, courtesy of Brian Reno of Michigan Outdoor Mobility, who has donated use of the chairs for Michigan Operation Freedom Outdoors (MiOFO) events for the past three years. Following the dedication ceremony, attendees enjoyed a BBQ style lunch courtesy of UAW Local 1284.
This project was developed in partnership with MiOFO and the Michigan Department of Natural Resources (DNR). It utilized funds raised at the USA's Greater Lansing Labor Council Conservation Dinner along with materials and labor donated by UAW-Ford under the direction of Vice President Jimmy Settles and Bill Dirksen.
Materials for the project topped $3,000 and took more than 45 hours of skilled labor to complete. The three 8 ft. x 8 ft. box blinds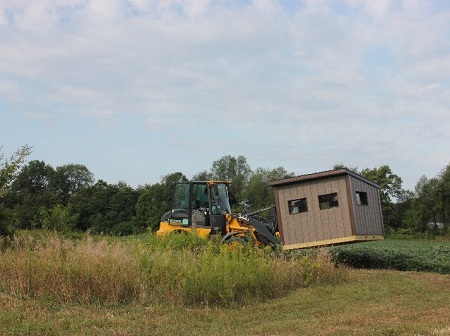 , which were custom built with window ledges at wheelchair height and a 4-foot door for track chair entry, are now available for MiOFO events on the state game area this fall.
Conceptualized in 2013, MiOFO improves outdoor recreation opportunities for wounded veterans and individuals with health challenges and coordinates a support network that facilitates their recovery through connecting with nature.
"The work of Michigan Operation Freedom Outdoors to provide the public – including those with special needs—with the opportunity to enjoy nature compliments the USA's efforts to improve public access to the outdoors," said USA CEO and Executive Director Scott Vance. "We are thankful to all the groups involved, especially the Lansing Area AFL-CIO and UAW- Ford Michigan Ramp Team, for working with us to support MiOFO's mission."
MiOFO President and Founder Thomas Jones planted the seed of a joint project after learning about the USA through the Michigan BCTC. Glenn Freeman, president of the Lansing Area AFL-CIO, connected the USA with Sheila Pedersen, UAW-Ford community service liaison at the United Way of Washtenaw County, and she secured UAW volunteers to build the blinds. As a result of the project, Defender Mobility, a veteran charity, agreed to donate a brand-new Track Fab chair to MiOFO, and Garmin International is working with MiOFO to introduce new technologies on the track chairs and blinds this year.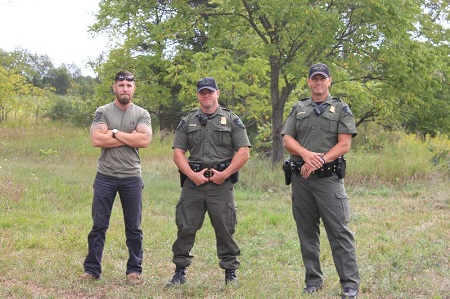 "It's really awesome how so many groups have come together on a project that will benefit the entire community," Pedersen said.
"The work these volunteers did is a great service to their country," said Thomas Jones. "By reintegrating those we serve to the outdoors, we are reintegrating them to a quality of life they may have lost.  Disabled veterans and individuals with health challenges deserve access to the same areas as the general public. These blinds are in the three best areas to harvest a sunrise or a trophy buck.  We are giving them community, comradery and the independence to enjoy freedom outdoors."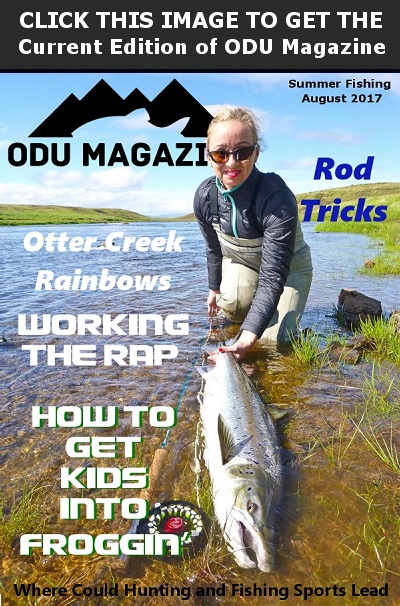 As the USA celebrates its 10th anniversary this year, it is nearing its 100th Work Boots on the Ground (WBG) project.  The WBG program brings together skilled union volunteers to tackle community-based conservation projects that improve public access to the outdoors, conserve wildlife habitats, restore America's parks and mentor youth in the outdoors.
Union Sportsmen's Alliance (USA): The USA is a union-dedicated, 501(c)(3) nonprofit organization whose members hunt, fish, shoot and volunteer their skills for conservation. The USA is uniting the union community through conservation to preserve North America's outdoor heritage. For more information, visit www.unionsportsmen.org or connect on Facebook, Twitter and Instagram.
Work Boots on the Ground (WBG): Work Boots on the Ground is the Union Sportsmen's Alliance's flagship conservation program that brings together union members willing to volunteer their time and expertise to conservation projects that improve and enhance public access to the outdoors, conserve wildlife habitat, restore America's parks and mentor youth in the outdoors. The USA's Work Boots on the Ground program works closely with federal, state and local agencies and other conservation groups to provide manpower needed to complete critical projects that may otherwise go undone.
Save