Strike King KVD Dream and Perfect Plastic Ocho are two of the baits that got KVD to 90 pounds on the St. Lawrence. Have you heard of them?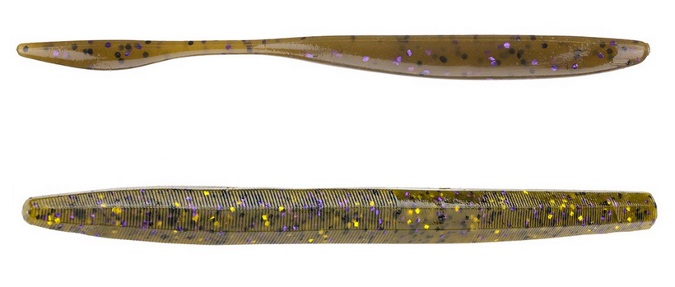 Designed by Kevin VanDam to be the perfect all-around drop shot bait, the Strike King KVD Dream Shot is based on the popular caffeine shad design with its triangle hinged tail section that quivers and shakes with the smallest movements. It was also the bait that Jonathan Van Dam used to catch the majority of his quality fish and win the 2012 Bassmaster Elite Series Mystery Lake Green Bay Challenge on Lake Michigan. Available in a variety of colors, the Strike King KVD Dream Shot is made with Strike King's killer Perfect Plastic material and will keep you in the money. "I was fishing it just as fast as I could," VanDam said. "I'd bomb it out there, let it hit the bottom, shake it once and one would just load up on it. That's how I caught that 24 pounds the first day.  But I had to mix it up every day."
The new Strike King Ocho soft plastic stickbaits are the real deal. The Ocho's unique 8 sided design allows the bait to undulate, especially on the fall. Rigged weightless and pitched around cover or rigged on a Carolina rig and pulled through the depths of the strike zone, the Ocho is sure to bring incredible action. The Ocho is made from the world's best blend of soft plastic ingredients! This allows the use of large amounts of salt yet keeps the bait soft and pliable. The Coffee scent masks human scents and oils and increases longer bites increasing your hook-up chances.
Order your Dream Shot here – http://www.tacklewarehouse.com/Strike_King_KVD_Dream_Shot_10pk/descpage-SKKDS.html
Order your Ocho here – http://www.tacklewarehouse.com/Strike_King_KVD_Perfect_Plastic_Ocho/descpage-SKPO.html