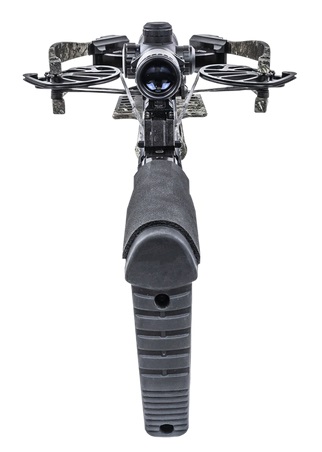 TrueTimber Strata, the company's most popular all-season camouflage pattern, is now featured on the brand-new Killer Instinct FURIOUS PRO 9.5 crossbow. Unveiled at the Archery Trade Association (ATA) Trade Show in January, the new-for-2019 FURIOUS PRO 9.5 helps customers dominate the woods thanks to a long list of premium features, low-profile design and coveted Strata pattern.
"It's an honor to have Strata showcased on the new Killer Instinct bow," said TrueTimber CEO Rusty Sellars. "Customers will quickly experience the power, control and accuracy of the FURIOUS PRO 9.5 and see how truly versatile our Strata is—anywhere from the back country to the back woods. This combination will give hunters an edge no matter where they hunt."
TrueTimber Strata
TrueTimber Strata incorporates both macro and micro camo schematics—the macro design breaks up the human outline at all distances while the micro elements melt into any terrain at close range. From the open country of the west to the mixed forests of the south and to the leaf-barren late season hardwoods of the east, customers simply won't find a more effective all-purpose pattern.
Killer Instinct FURIOUS PRO 9.5
The 2019 FURIOUS PRO 9.5 is a monster that's fierce in both design and performance. Unparalleled balance of power, control and accuracy is delivered from the ultra-narrow 9.5" axle-to-axle framework. This low-profile design is easily maneuverable in the field, giving users better control, feel and responsiveness. Offering improved precision with unmatched accuracy, this crossbow is easy to use in tight areas and very well could end up being the deadliest weapon customers have ever owned.
Photo and video assets are available for the FURIOUS PRO 9.5 crossbow. Videos are available on TrueTimber's YouTube channel (here), and additional photography can be provided by contacting marketing@truetimber.com.
About Killer Instinct
Killer Instinct Crossbows is based in Frankenmuth, MI and is privately held by MSCKI, LLC from Windom, MN. Killer Instinct is passionately committed to Deadly Performance™ technical products with a focus on next-level design, innovation, durability and superior quality so customers can have ultimate confidence in their gear. A hunter-driven company, Killer Instinct expects its equipment to perform at the highest level. More information can be found at KillerCrossbows.com.
Related articles: