I really have led a blessed life.  Over the years my writing has taken me to places like Alaska, Hawaii, North and South Dakota, Louisiana, Wyoming, Arizona and a host of others.  I have gone ATVing with Mary McDowall of Arizona Offroad Tours, fished for reds in Louisiana with Big Dog Fishing Charters and fished the blue waters of Hawaii with Camelot Sportfishing.  I have hiked throughout Alaska, California and Arizona and have photographed some amazing wildlife.  Despite the glamorous image this may present constant traveling takes its toll on both person and gear.  Gear gets lost, stolen or broken.  There is no such thing as enough water, especially when traveling through the Sonora Desert of Arizona.  Sudden tropical downpours in Hawaii can leave both man and gear in a sad shape.  Then there are the bugs, namely gnats, ticks and mosquitoes.  You know what?  I wouldn't change a thing except the airlines.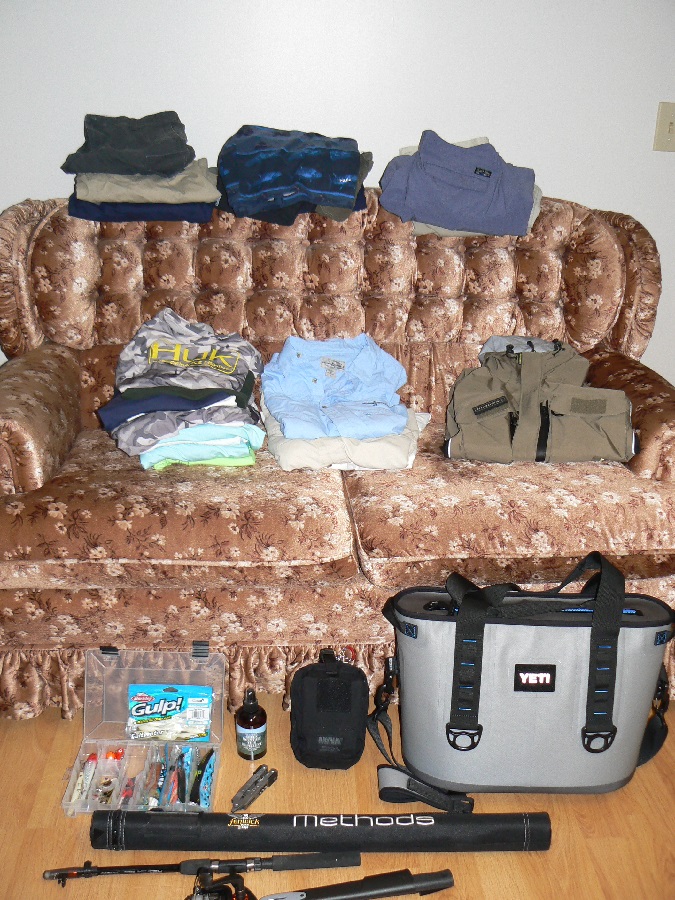 It Isn't What It Used To Be:
     Though air travel has never been that great, at one time it seemed much more traveler friendly.  There were more direct flights and they weren't that much more expensive than routes with multiple stops.  The more stops made the greater the chance of valuable gear being lost or stolen.  When you had to take a trip with a layover it was just a matter of minutes, not a few hours as it is today.  You didn't need to pay a fee to check in baggage and they even fed you (if you can call airline food really food).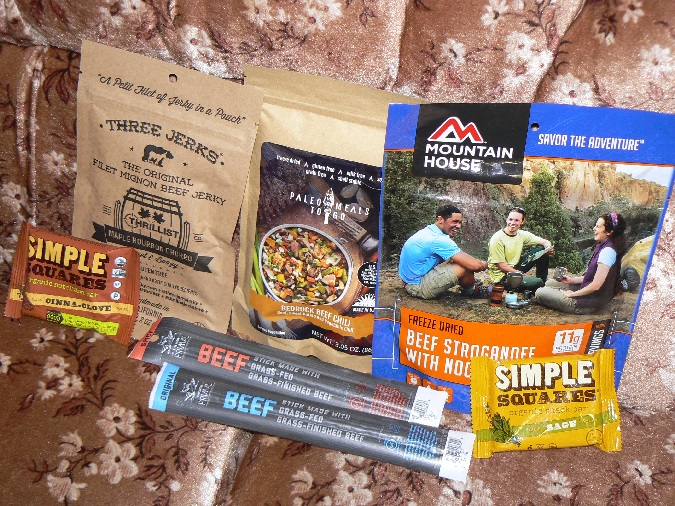 I remember arriving at the airport and checking in a bag for clothes and one of gear at no charge.  Then there was that big cooler to bring home my catch and my Plano rod case that held at least five different rods.  No hassles, no extra fees and no troubles.  Those days are gone for good.
How To Travel Today:
     Rules, regulations and how the airlines do business has changed.  Gone is customer service.  Travelers are herded onto those flying metal tubes like cattle going to the slaughter.  The airlines charge you for every bag.  Finding direct flights at a reasonable cost is a thing of the past.  Flights are always being changed at the last minute or cancelled outright. I remember a time when you could carry a pocketknife onboard.  Not anymore.  You can't even bring fingernail clippers onboard because they are afraid you'll try to take over the plane with them.  If someone can do that with fingernail clippers then we are all in a world of hurt.  All of these regulations have made me re-evaluate what I bring on trips.  I have had to downsize and think smarter.  Trips today take a great deal more planning.  What follows is what I do now.
Pack Only What You Really Need, Not What You Think You Will Need:
     Before any trip I make a list of what I "want" to take.  The key word here being "want" because most of it will stay home.  I then lay everything out in my office, including clothes.  You'll be surprised at just how much stuff you have.  When you made your list it didn't seem like that much.  Now you have to start eliminating stuff.  I'll use my most recent trip to Florida as an example.  The airline I was taking allowed me one free checked bag, a carry-on and a personal bag.  Knowing this I had to strategically pack everything, starting with clothing.
     The beauty of going somewhere warm is you won't need any bulky clothing.  Gone are the sweatshirts and heavy jackets.  Instead I packed lightweight clothing like my HUK, Salt Life and Hook and Tackle UPF shirts, a few pairs of shorts and a couple pairs of long pants.  I replaced my hiking boots with a couple pairs of sneakers.  This was the hardest thing to do as sneakers give little protection against snakes, but it was a tradeoff that I needed to make.  When it comes to clothing don't over pack.  Most places have washing machines so take advantage of them and pack less.  I also packed a Hodgman Aesis Shell jacket to both protect me from rain and salt spray while on the boat.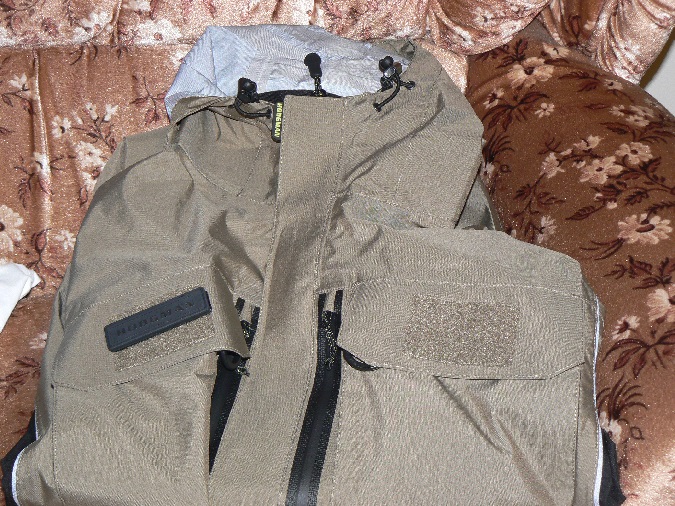 With clothing out of the way it was now time to turn my attention to my gear.  The gear you bring has to reflect the type of activities you will be doing.  As the majority of my Florida trip would be spent on boats, either fishing or searching for wildlife, my gear needed to reflect that. 
     Gone was the case with multiple rods and reels.  Instead I opted for two travel rod set-ups.  The first was a Fenwick Methods multi-piece spinning rod paired with Pflueger Patriarch reel spooled with 10 pound test Berkeley monofilament line.  The second was a R2F collapsible rod and reel combo, the reel also spooled with 10 pound test monofilament.  My tackle was an assortment of hooks, sinkers and swivels.  I also brought along a couple Johnson Silver Minnow, Mepps Syclops and Lit'l Cleo spoons, a couple Fishin Magician plugs and a few packages of Gulp saltwater soft plastics.  All of this terminal tackle and lures fit neatly into an 11 inch x 7 inch plastic box.  As I packed this I knew it wasn't everything I would like to bring, but I hoped it would be enough to get the job done.  To clean and bring home some of my catch I also was bringing a Gerber Gator fillet knife and a Yeti Hopper 20 cooler.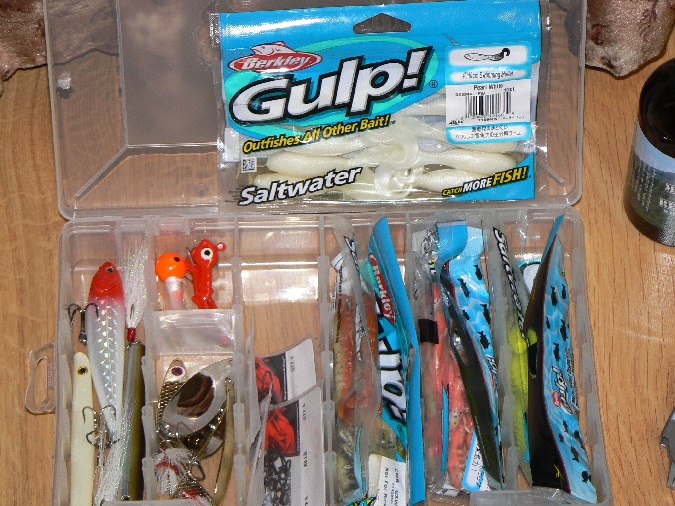 A word about coolers.  If you are going to bring home your catch then you need a good cooler.  The cooler you use for a day trip at the trout stream isn't going to cut it.  You need a cooler that you can get onboard the aircraft and one that will keep everything frozen during your trip home.  I learned this the hard way while fishing in Louisiana.  I had purchased what I thought was a really good travel cooler, but I was wrong.  I had frozen my redfish fillets and had packed them very well.  Everything would have gone great if it wasn't for the airlines.  At the last minute they had decided to change my flight.  My flight from New Orleans was now two hours later than before.  Thankfully a restaurant at the airport agreed to put my fish into their freezer at the cost of a few fillets.  Then there was a three hour delay, because of the change in flight schedule, in Chicago.  The fish were thawing fast.  The cooler wasn't living up to its hype.  The very first thing I did when I finally got home was to put my fish into the freezer, thus saving the catch.  This was a lesson learned.  I now have the Yeti Hopper.  Designed for just this purpose this cooler will keep items frozen for days.
Packing It All Up:
     Here is where creativity comes in.  My pack, which goes with me everywhere, would be my personal bag.  The Yeti Hopper would be my carry-on.  Going to Florida the Yeti would be packed with stuff I wouldn't be bringing back like some paperwork and food.  I always bring things like Three Jerks jerky, New Primal meat sticks (I really like the turkey) and Simple Squares to eat during the flight and layovers.  I also bring some Mountain House and Paleo Meals to Go to eat while I am away.  Eating out gets very expensive and sometimes I am just too worn out to bother.  My pack, which would have been emptied of all things not allowed on the plane, would hold my laptop, camera and as much clothing as I could pack into it.  My check bag, remember I can only have one, will contain everything else.  All of the fishing gear, to include the rods and reels, will be in there.  Any clothes that remained will go into this bag as well as the knife and my first-aid kit.
     Once all of this is done you need to weigh your check in bag.  Most airlines limit you to 50 pounds per check bag.  If it is over you will get charged extra.  It is better to figure it out now than at the airport.  If you do find your bag weighs too much then you will need to leave some things out and then re-pack.
     Even after 30+ years of doing this the thrill of going someplace and doing new things is always exciting.  You can get the most out of your trip, wherever it may be, by just doing a little planning ahead of time.
By Dana Benner