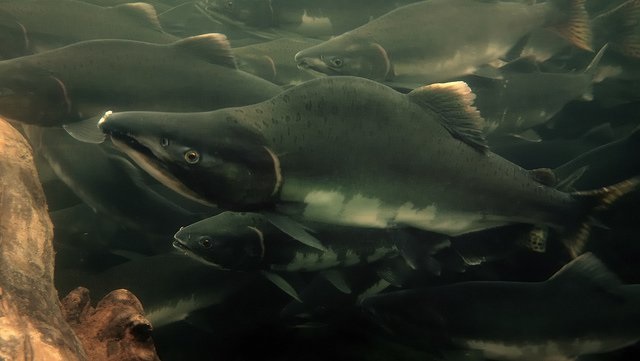 The pink salmon harvest in Alaska may be down, but a recreational fishing group is seeking to prevent a hatchery in Prince William Sound from putting an extra 20 million young fish in the water.
The Kenai River Sportfishing Association (KRSA) says the artificially revved up number of pink salmon in Alaska are a major contributor to a reduction in the number of other more valuable salmon species, such as sockeye, king and coho. It has filed a petition with the state's Board of Fisheries (BOF) to block the previously approved plans of the Solomon Gulch hatchery, in Valdez, to grow the number of pink salmon it can grow from eggs and release annually into Prince William Sound to 270m.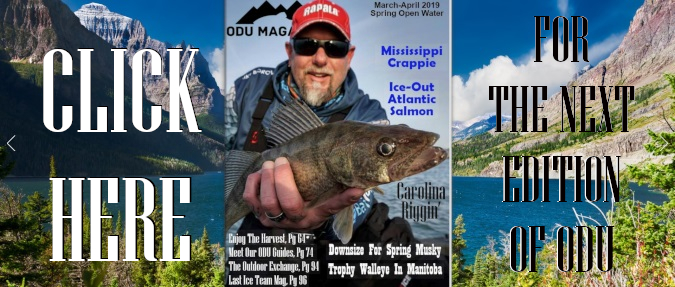 The United Fishermen of Alaska (UFA), a group that represents 35 commercial fishing associations and related interests, including hatcheries, however, is firing back. It argues that KRSA's request defies strong science. UFA has hired a research firm and rallied its members to submit comments in advance of the next BOF meeting, Oct. 16, in Anchorage, Alaska.
"We need to send a direct and clear message to the BOF to show support for our hatchery systems and their necessity to our state for all users, not just commercial fishermen," UFA told its members in an email sent Tuesday.
The comment period closed Oct. 3.
If the seven-member panel accepts KRSA's petition, called an "agenda change requests", or ACR — or another ACR like it from a former BOF member – the issue will get voted on at a subsequent meeting in March.
The decision may come at a critical time for Alaska's pink salmon harvesters.
The McDowell Group on Tuesday delivered its report on Alaska's 2018 salmon harvest, which wrapped up for pinks in late August. Based on data from the Alaska Department of Fish and Game (ADF&G), McDowell, an Alaska-based research firm, estimated that a total of 40m pink salmon were caught, 40% below the 69.7m projected and only about 6% more than the devastatingly low 39.2m caught in 2016.
The shortfall was sharpest in the area described as Southeast Alaska, including the strip of the state that runs along the side of British Columbia, Canada, where 8.0m pink salmon were harvested. That was 65% less than the 23.0m projected for 2018 and 56% less than the 18.0m harvested in 2016.
In the state's most prolific pink salmon fishery of Prince William Sound, 23.9m pink salmon were harvested, 27% less than the 32.8m fish expected but 82% more than the 13.1m harvested in 2016.
Alaska pink salmon consist of two genetically distinct broodlines with the bountiful "odd-year" stocks being significantly larger than the "even-year" broodlines. In 2017, for example, statewide commercial pink landings totaled 141.6m fish, 261% more than in 2016.
Alaska produces about 39% of the world's pink salmon, while Japan and Russia produce the rest, according to a recent paper.
The pink cavalry is on the way 
Help is on the way from the state's roughly eight pink salmon hatcheries, including one that has approval to ramp up production.
The Valdez Fisheries Development Association, a private, not for profit company, for more than 40 years has been growing pink salmon eggs into fry. It runs the Solomon Gulch hatchery in an area near the Port of Valdez – the most northerly ice-free port with access to Alaska's interior and also the southern terminus of the trans-Alaska oil pipeline. 
The eggs are typically acquired in the summer months from hatchery broodstock and spend the fall and winter being grown to small fry fish inside the facility, Mike Wells, the hatchery's executive director since 2012, told Undercurrent News in an interview Wednesday. They are then released into Prince William Sound, but kept in net-pens for a month to be made slightly fatter, reaching about 0.45 grams before being allowed to begin their journeys to the Pacific Ocean.
The fish feast on plankton and squid before returning to the sound about a year later where they are harvested at about 20 inches in length and an average weight of 3.5 pounds (1,588 grams).
The creation of Alaska's hatcheries, starting in the 1970s, helped pull the state's commercial salmon fisheries out of a dark period. In 1973, just 22m salmon were caught in Alaska, a recent BOF report recounts. Today, according to a recent report by the McDowell Group, the hatcheries help maintain an annual average of 222m pounds of salmon caught worth $120m in ex-vessel value.
Continue reading – https://www.undercurrentnews.com/2018/10/04/fight-over-pink-salmon-hatchery-splits-alaska-fishermen/