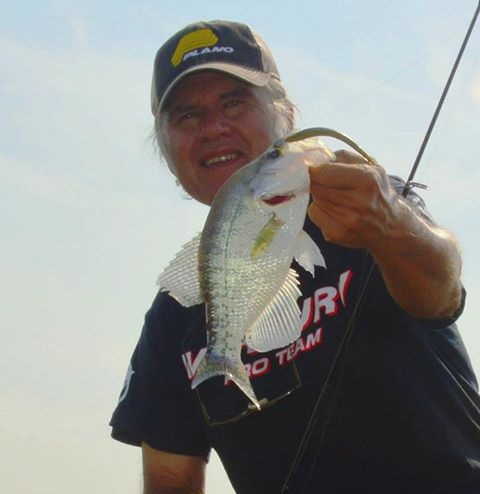 It was one of those days when I was trying to fit everything into a single day. First there were some errands, after which was some shooting, which you can read about on the Shoot 'N' Plink™ Facebook page, and then I went fishing.
Fishing was a bit strange with a NE wind, and fish not wanting what was being offered.
I was trying out some different colors of Natural Forage Baits Lil Killer and a few of the Bleeding Shiner series of Rat-L-Traps. The first fish came on a Chartreuse Bleeding Shiner, which was around 16 inches. Then there were a couple more, but after switching around, including to the Yellow Perch color that has been working, nothing was happening.
Time to try the NFB Lil Killer with some Kick'n Bass Fish Attractants Java scent. This bait was finger jigged on a 3/16 oz. BFishn Tackle H20 Precision jig head. It was responsible for catching 4 bass and a nice crappie. In fact, I was having several hits that I'm sure were crappie off the edge of a deep water submerged weed bed.
The best technique with the Lil Killer was to let it drop to the bottom or top of the weeds, and start a steady finger jigging retrieve.
Another 16 inch bass was claimed with a Blitz Lures LLC Spyder Jig/NFB Mad Craw combo. There were also several other strikes, but a couple of good hookups that were lost.
Until next time, get out on the water, and have a great day of fishing.
#crappie #bass #fishing #weedbeds #FishNTales #fingerjigging #RatLTrap #BlitzLures #NaturalForageBaits #KickNBass #BFishinTackle #PrecisionJig