Shooters from Team Benelli and Team Stoeger helped lead Team USA to a Ladies Division gold medal, several individual awards and a strong showing from the USA Juniors team at the recent 2015 Shotgun World Championship in Italy. Team Benelli Captain Dianna Muller and Team Stoeger shooter Becky Yackley were part of the gold medal-winning USA Ladies Team; Muller's individual score led her to a silver medal in the Ladies Division and Yackley finished sixth overall. Team Benelli shooter Aaron Hayes finished 23rd in the men's division (25th overall).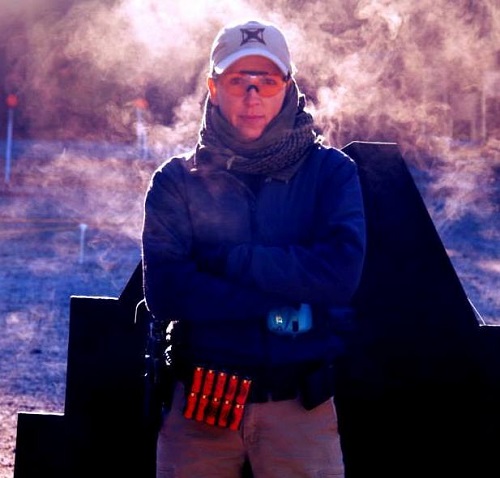 Benelli shooter and USA Junior Team member Nathan Staskiewicz finished second in the junior division and 21st overall before winning the top-8 Shoot Off for his division. Team Stoeger's Timothy Yackley took home the bronze medal in the junior division, finishing 35th overall. Benelli Junior Team member Katie Francis finished fifth in the junior division and 94th overall in her first international event.
"As good as I've ever seen Katie shoot," Muller said. "If she had been in the ladies division I am sure Katie would have finished in the top-8 and qualified for the Shoot Off."
The Shotgun World Championship is an International Practical Shooting Confederation (IPSC) event, which ran September 13-19 at the Le Tre Piume shooting facility in Agna, Italy. The championship event is the closest to Olympic-style competition for this shooting discipline, with shooters from around the world participating in an opening night Parade of Nations before vying for gold, silver and bronze medals.
"This was my first international competition and it very much had an Olympic feel to it, shooting for medals and glory," Muller said. "Standing on the podium receiving my medal as they played our national anthem is as close to the Olympics as I'll ever get."
The 2015 Shotgun World Championship consisted of nearly 800 competitors shooting 30 different stages for individual scores. Team medals were awarded based on an average score of competitors from each nation in their respective divisions. The top eight scorers in each division advanced to a Shoot Off where competitors faced off against another shooter to advance to the next round.
All four shooters for Team USA Ladies – Muller, Yackley, Shoot Off winner Kay Miculek and Ladies Division Champion Lena Miculek – advanced past the opening round of the Shoot Off, making it an all-USA semifinal and final.
"I knew we had a strong ladies team going in but this was our first international shoot and I wasn't sure how the other competitors would fare and what we would be up against," Muller said. "I could see my teammate (Lena Miculek) was crushing it and I knew if I wasn't going to be able to beat her I wanted to make sure I scored high enough to give us a chance at gold."
Benelli USA Vice President of Marketing Tom Kaleta said, "We are fortunate to have some of the world's most accomplished shotgunners on Team Benelli and we're proud of their performances in Italy and congratulate them for their success. These tremendously talented shooters are great ambassadors for the brand, the shooting sports and the nation."