For some people the sight of geese flying back north or the first robins hopping around on the snowbanks mark the end of winter and the first signs of spring.  For me it is the numerous outdoor, boat and fishing shows that start popping up in New England in January.  While I am fully aware that it is only January and that there is still plenty of winter left to go, when the shows start happening I know that we are nearing the finish stretch.  So I found myself on this Sunday at the New England Fishing & Outdoor Expo, which was being held at the Boxboro Regency in Boxboro, Massachusetts.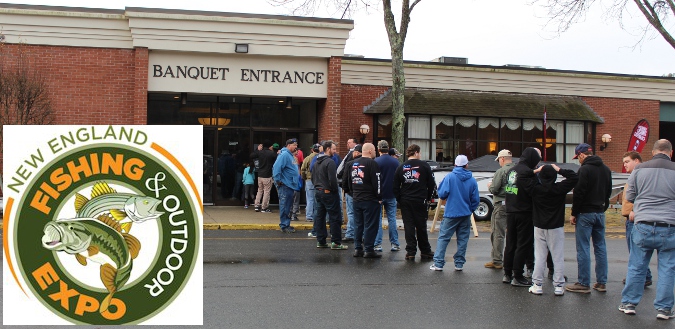 For many years, and some of you may remember it, the outdoor show in Worchester, Massachusetts used it to be "the one".  It drew many of the big names in professional fishing and most of the major tackle dealers.  That was one show I never missed.  Well, things happened and that show is no longer with us.  With the Expo, Dan Kenney, with the help of many great people, has brought life back into outdoor shows here in this area.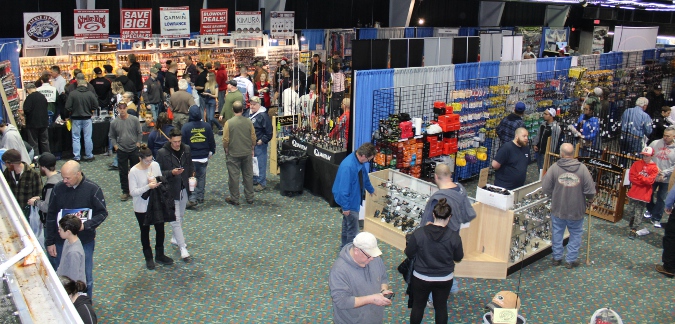 All of these "shows", no matter where they are held, mean something different to everyone.  For some, it is a means to get their product out to the public.  For others, it means promoting and supporting their sponsors and their businesses, whatever they may be.  For me, they are just fun.  The shows and the Expo in particular, allowed me to see what is new in fishing gear.  I was surprised at just how many New England made products were represented.  There was Tungsten Fishing Weights out of Maine, Loaded For Bass out of Connecticut, Daddy Mac Lures (pictured) out of Massachusetts and Rocky Ledge out of New Hampshire just to name a few.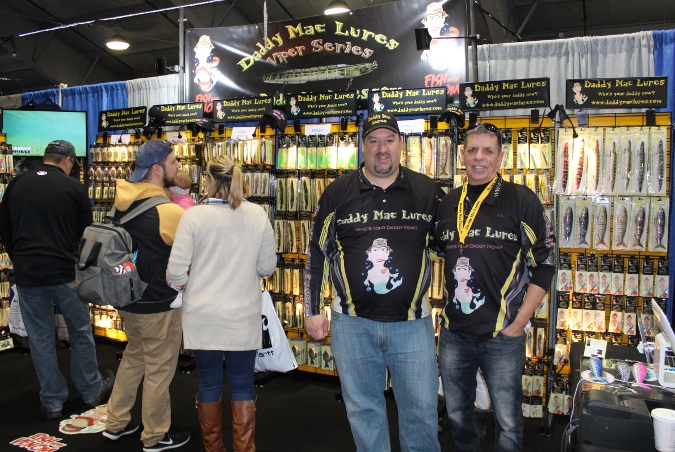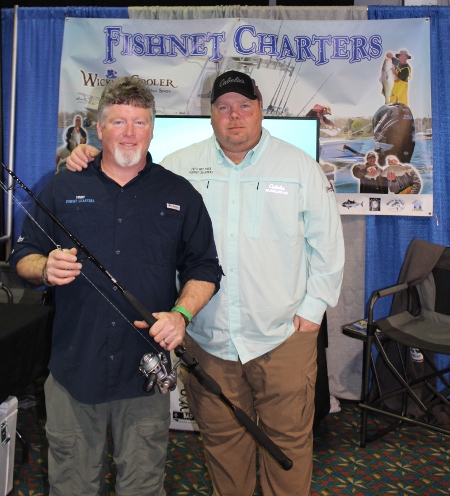 I also got to meet up with our esteemed leader, the Grand Puba of ODU, Bill.  I met fellow writer and pro angler Sheron Brown and another writer, Capt. Mel True who also happens to operate Fish Net Charters (pictured) out of the Cape Cod area.  Then there was Capt. Adam Baker of Vintage Fish Company out of New Castle, New Hampshire.  We spent a few minutes talking about tuna fishing, which is one of those things on my bucket list.  The Expo gave me a chance to meet up with someone I haven't seen in about 10 years; Mark Burgess.  Mark was one of the first bass anglers that I did a story on back in the day.  If I remember correctly, I even caught a few fish, despite myself.
    What I really enjoyed seeing were the number of young people at the show and the amount of time that the pros spent with them.  It was a good feeling to know that there are still some good people in this world.  If these young people are an indication, there is still hope that our outdoor interests will live on.  I'll keep my fingers crossed.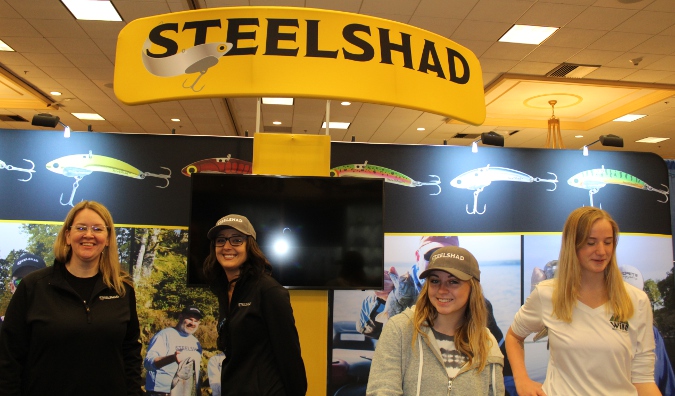 Bottom line is that I had a great time.  I met up with some old friends and made some new ones at the same time.  I saw some really cool products, many of them made right here in New England.  While the Expo is done for another year, make sure to visit next year as I am sure that it will be even bigger and better.