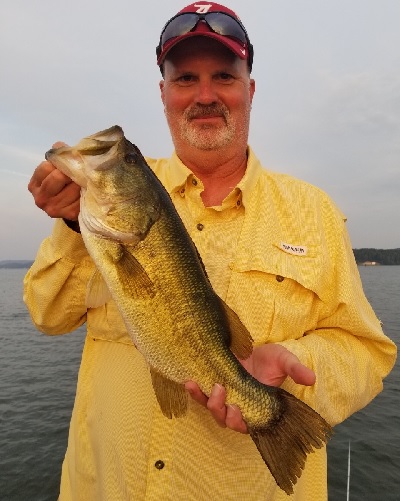 With the date approaching of the tournament the frog bite is turning on and as always so is one of the most popular tournaments of the year; it's time for the SPRO frog only tournament on Lake Guntersville. It's time to get your favorite frog bite area and start looking for those addicting explosions that makes frog fishing so much fun. October 22, 2018 is set for the cut-off of the entry deadline, get your entry form in and register your team and be set for one of the favorite tournaments of the year.
As always, this tournament is swag bonanza, plenty of swag for you that will be given away at the meeting the night before in the harbor. SPRO, Duckett fishing, Yamaha motors and more will put their latest products in your hands from hats to T-shirts, fishing rods and more.
There are several ways to acquire an entry form so get your pen and paper out and let me list them. You can fill out an on-line registration at www.spro.com all rules and information is also available at their site. This is an easy entry process; fill out the form and follow up with your $100 team entry fee and $20 big fish optional payment and you'll be good to go. There are also entry forms and details at as many of the local tackle stores in Scottsboro and Guntersville, pick one up and mail it in per the instructions on your entry sheets.
As always has been the case the SPRO frog tournament is about you, we at SPRO are proud of the fact that all monies collected go to the pay-outs as 100% is paid to the winners of the tournament, coupled with the payout for big fish that is optional at entry the winning participants keep all the entry money, along with the swag that SPRO always provides.
Lastly there is a process for entry, with a check-in and mandatory meeting the day before at the harbor in Guntersville; you have to sign release forms for insurance purposes; please look for all these details on line at the registration site on SPRO.com and make sure you have completed the process by the deadline for entries on Oct. 22, 2018 so all your information is correct and complete.
Fish Lake Guntersville Guide Service
www.fishlakeguntersvilleguideservice.com
www.facebook.com/FishGuntersville
Email: bassguide@comcast.net
Call: 256 759 2270
Capt. Mike Gerry