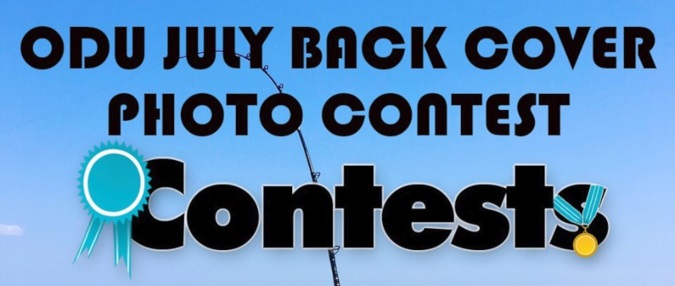 Share Your Best Summer Time Fishing Photo and Get That Photo on the Back Cover of Next Week's ODU Magazine. Summer Is The Best Time To Get Pictures Of Family and Friends Fishing.
Rules:
1. At this Facebook link – post your photo >>> https://www.facebook.com/photo.php?fbid=10214562863412657&set=gm.2524417810902389&type=3&theater&ifg=1,
2. Sunday's winner will be determined by the combination of Likes and Votes,
3. "LIKES" – ask all your friends to visit the same link above, find the photo you posted and "LIKE" it,
4. "VOTES" – ask all your friends to visit this link >>> http://eepurl.com/dkX9dz, register for our FREE fishing magazine with their email and put your name in the test box provided. This will register a "Vote" One unique email per vote,
5. One per day – ODU will post the top five combined "Likes" and "Votes" leaders,
6. Contest ends this coming Sunday at noon, EST – July 14, 2019,
7. Winner announced after lunchtime this coming Sunday (July 14, 2019).
8. IF your Facebook page sponsors a picture and it wins, ODU Magazine will promote your page on the same rear cover as the winning photo with a link to that Group or Fan Page.