While true Ned Rig or Midwest Finesse fishing is, by definition, a light line technique involving small, light wire hooks for a stealthy approach, select tournament situations necessitate a slightly larger, heavier jig hook capable of muscling big bass. 
Enter the Z-Man Pro ShroomZ Ned Rig Jighead, a stout mushroom jig built on a medium wire 2/0 hook capable of horsing big bass, while its wider bite latches securely to the jaw of tournament caliber fish.
Precision cut with Ned-friendly mushroom-shaped heads, Pro ShroomZ Jigheads walk crisply across hard-bottom terrain and even offer a measure of snag resistance around rock and sparse cover. The Weedless Pro ShroomZ Jighead adds an adjustable, double, multi-strand wire weedguard for expanded snag immunity.
Even with its beefier 2/0 hook, the Pro ShroomZ' compact structure easily fits Z-Man's TRD series softbaits— including the new TRD BugZ— and still allows them to rise enticingly off the bottom, at rest. To lock plastics tight to the jighead, the Pro ShroomZ employs a fine wire keeper, direct-welded to the shank of the hook.
"While many finesse anglers make the mistake of using jigheads that overpower and sacrifice bait action for power, the Pro ShroomZ provides the perfect balance," says Z-Man pro and Major League Fishing Tour angler, Mark Daniels.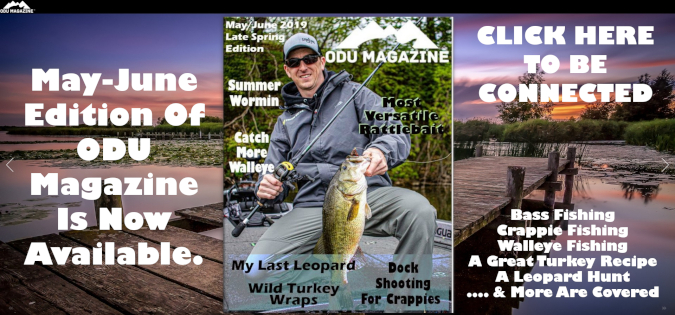 "This jighead is a hero for deeper water finesse and for heavy current," says the popular angler. "There are times when vertically fishing a Ned Rig in deep water, almost like a dropshot, can be super effective.
"On some of the rivers we fish, too—the Detroit, St. Clair and St. Lawrence—dropping down fast and holding bottom with a heavier Pro ShroomZ jighead is key to getting bites. This is a high-level Ned jig that has an awesome medium wire 2/0 hook that pairs perfectly with a Finesse TRD, Hula StickZ or TRD TicklerZ. I've been anxiously waiting for this jig for a while. No doubt, it's going to bring even more versatility and big bass-catching power to your Ned game."
Arriving in stores in mid-July, new Pro ShroomZ and Weedless Pro ShroomZ Ned Rig Jigheads are offered in light 1/10-, 1/6-, 1/5-ounce sizes, plus a heavier 1/3-ouncer, each available in black or green pumpkin. Each jighead features a medium-wire custom 2/0 jighook forged with ample strength and for easy penetration. For more information, visit www.zmanfishing.com.
More Bass Information – https://www.odumagazine.com/topics/fishing_freshwater/bass-fishing-fishing-freshwater/