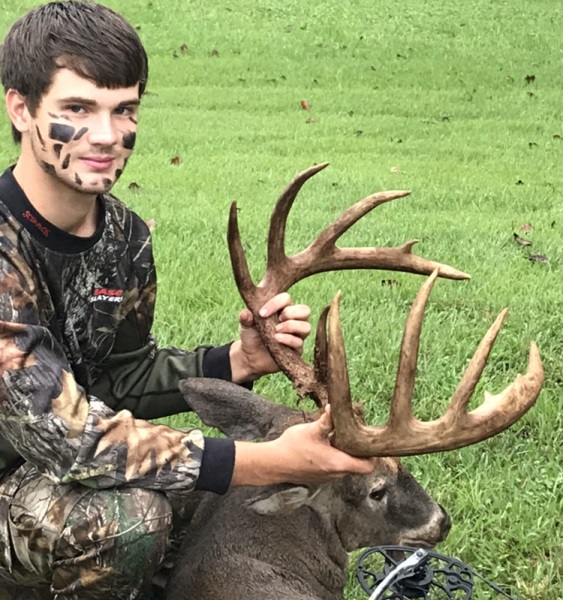 So, what is it about being a 16-year-old at North Stokes High School in Danbury, N.C., that makes big bucks try and run over you?
Alek Knight, a 16-year-old senior, arrowed an enormous buck on Monday, Sept. 24, that could rank among the 10 biggest ever killed by a bowhunter in North Carolina. His buck has been green-scored at 175 6/8 inches gross and 165 3/8 inches net. He would be the second North Stokes student to occupy an impressive space in the record books.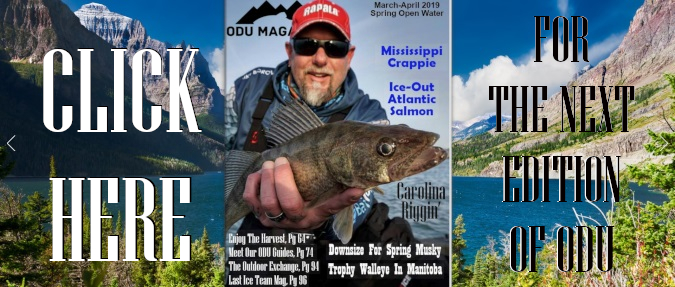 On Nov. 30, 2002, Buddie Adkins, a 16-year-old sophomore at North Stokes from Westfield, N.C., took the fifth-largest buck ever killed in North Carolina, a 173 6/8-inch whitetail that qualified for the Boone & Crockett Club's record book.
Weighed on a set of tobacco scales, Knight's buck weighed 240 pounds on the hoof. A main-frame 6×6 with four sticker points, the buck had an inside spread of 18 6/8 inches, three tines longer than 9 inches, one more longer than eight and two more longer than seven. As impressive was the rack's mass. It was 6 and 5 6/8 inches in circumference at the bases, and two more circumference measurements at 5 inches and four more at 4 6/8 inches each. Main beams were 25 and 25 5/8 inches.
Knight had trail-camera photos of the buck for four years, but mostly in November and December — "never during bow season," he said. "But last year, we planted all our food plots in clover, and I put out a bait pile, and I had photos of him for several days before I killed him, most of them at night.
"I've got a trail camera that sends photos to my computer, and I got one at 6 a.m. on Sunday — it was the earliest I've had one. So I talked my mom into letting me lay out of school on Monday morning.
Knight was 40 feet up in a tree, in a climbing stand, looking at his corn pile, just on the edge of a clover patch, long before dawn on Monday.
"I was in my stand by 5 a.m. so I woudn't spook him. Right at daylight, I had a basket 8-pointer come in — he had been in the photos with the big buck — and then the big buck followed him in. I shot him before he got to the bait pile.
"I ranged him at 30 to 32 yards and shot him for 30," said Knight, who was shooting a Mathews Halon bow and arrows with 4-bladed Muzzy broadheads. "I was shaking so hard, but I did the best I could."
Knight said his shot was a little high, and the buck took off. He gave him some time, then began trailing. Continue reading – https://www.northcarolinasportsman.com/details.php?id=15398