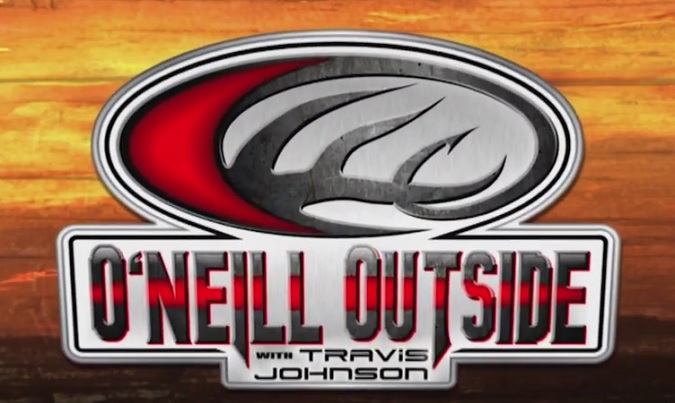 The Audience Appreciation Event 2019 begins in the third quarter of 2019 through the end of the year with millions of brand exposures for each of you.   If you have already committed, we thank you and have you noted as a participant.  If you have not but want to be included, let me know as soon as possible.  If you do not, please let me know via e-mail or cell call and we'll remove your product/contribution/listing from the soon to be published promo.

2019 AUDIENCE APPRECIATION EVENT II
GRAND PRIZE
: 1.
BIG GREEN EGG MINI-MAX
27 WINNERS
CVA Wolf Model 50 Cal. Muzzleloader
Konus 8 x 42 Binoculars
Bergara B-14 Woodsman Rifle
Thorogood American Heritage Boots, one pair.
Household Supply (4) – Fireade 2000 Fire Suppressors
WORX Cordless Hydro Shot Power Sprayer  
Timbuktu Cloak Scent Free Detergent and PayDirt Attractant
 Realtree EDGE Camo Jacket and Bill Jordan signed Edge Cap
Zac Brown Southern Grind Penquin Titanium Knife
GrillGrates, one set, for any surface grill.
BoatUS PFD
WORX Aerocart 8-in-1 Yard Cart/Dolly
BIG GREEN EGG Cookbook
Tru-Turn/RoadRunner Panfish Kit
Selection of Fisher's Choice Canned Panfish Baits
$250 Gift Certificate from Bass Pro Shops
$100 in Coupons for the Purchase of Swaggerty's Sausage products
$100 in Bojangles' Coupons
$100 Coupon for Discount on Purchase of a Firminator
$100 Coupon for Whitetail Institute of North America food plot seeds
$100 Coupon for Year One Muscle Car Custom Parts
Autographed copy "Faces In The Crowd" by Tom Kelly
Custom set of XGO Base Layers and Performance Ts
O'Neill's new book signed, People and Places Along the Way
Volume One of O'Neill Outside Wild Game recipe book
Family Supply of Arctic-Ice Freezer Packs
Each Winner will receive a complimentary 1-year membership in QDMA.
Each Winner will receive a complimentary 1-year membership in BoatUS.
All Entrants may opt for a free 1-yr subscription to Outdoors Unlimited Magazine
WHEN WILL THE EVENT BEGIN? 
July 2019 through December 2019.  Winners will be announced on television, radio Newsletter, Facebook, VOD Networks and oneilloutside website in January 2020
HOW WILL THE CONTEST BE PROMOTED?  
Promoted weekly via 4,000,000 brand impressions to outdoorsmen and women for 26 weeks with each participant receiving over 100,000,000 product and/or brand impressions:
:60 video during close of O'Neill Outside Television
"OO" WSB radio show twice weekly.
"OO" SB Nation Radio to 126 affiliates twice weekly
"OO" Televised Live streaming of "OO" radio twice weekly.
"OO" :60 video on the Newsletter to 380,000 Subscribers monthly
"OO" :60 videos at www.oneilloutside.com all 26 weeks
"OO" :60 video on Facebook page weekly
"OO" :60 video on You Tube channel 
AND VIA LINK AT PRIZE PROVIDER'S WEBSITES IF ELECTED.
HOW CAN THE MEMBERS OF THE AUDIENCE ENTER?
Visit "O'Neill Outside" You Tube Channel, subscribe and 'comment' on a video.  Each 'comment' on each separate video is a separate entrant.
Posting a question or comment at the oneilloutside.net guestbook. Each question or comment is a separate entrant.
New and existing subscribers to the O'Neill Outside Newsletter; each subscription is considered an entrant.  Currently we have 360,000 subscribers.
HOW MANY TIMES MAY A MEMBER OF THE AUDIENCE ENTER? 
An audience member can only subscribe one time to both the newsletter and to the YouTube channel. However, they can 'comment' on as many videos as they would like and comment on the guestbook as many times as they would like as well. Each 'comment' and guestbook entry is considered a separate entry.