Meet Matt and Mitchell Sallee, brothers who truly enjoy their limited time on the water. Leaders in their respective fields – Matt, a robotics applications engineer, and Mitchell, a drum tech for rock bands Kings of Leon and OneRepublic – spend much of their time on the road.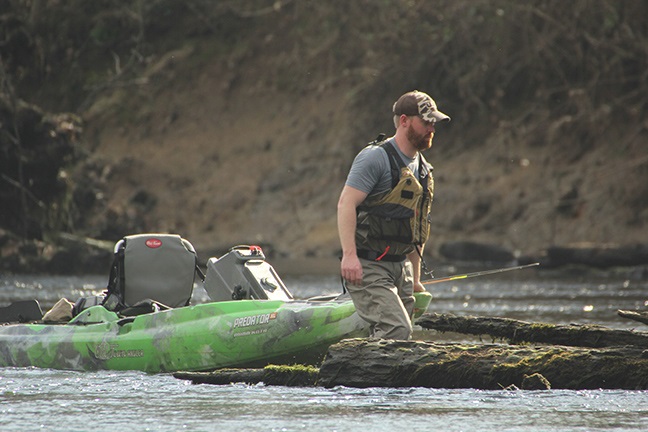 So, when it's time for R&R, neither has time to mess around with subpar gear.
Everything has to perform without a hitch. For example, their watercraft – Old Town Predator MK kayaks – ultimate fishing machines with 45 pounds of saltwater grade Minn Kota power to carry them far up or down river to trout-holding runs, riffles, and pools.
Simply, problem-free fishing means more brotherly bonding, reminiscing, and catching fish. Like reflecting on the sacrifices their parents made to take them to the same waters each weekend… and a little ribbing about who caught what, and who ate all the snacks, of course.
Brothers, fish, and fishing – it's been a combination for catharsis, soul cleansing, and worry shedding since day one.
Don't let time slip away like worries down the river… Get out fishing with your brother sometime soon.