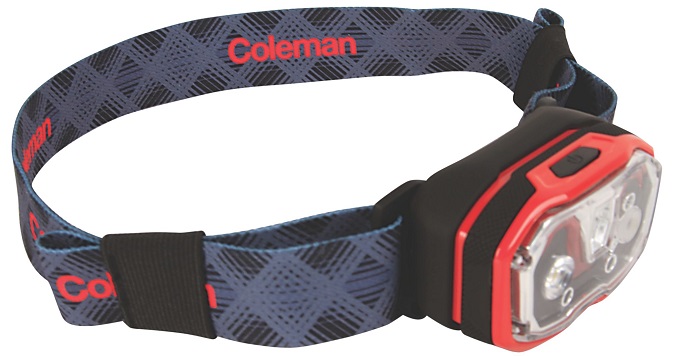 This spring ODU headed out on two writers outings, one was an ambitious canoe trip and the other was a drive in excursion to a remote site. Thanks to Yamaha for the travel in and out portion. Honestly it would have been impossible to move the equipment in without several UTV side by sides.
We did a little night photography, but without any real trails, it would have been impossible if it hadn't been our choice in several Conquer 200L LED Headlamps to get us through the woods.
Before we left we had one headlamp come to ODU Media to check and with a little home use and the kids using it around the neighborhood, we would not have ordered several others. These lights are great!
Coleman describes these like this: "Face the dark with confidence with a smarter headlamp that's designed from the inside out to reliably provide adaptable light when you need it – the Coleman® Conquer™ 200L LED Headlamp. With the Reax™ adaptive lighting, you get smart light that auto-adjusts to the situation. When looking far ahead, the light focuses and brightens to shine farther away. When looking at something close, the light beam widens to light a larger area and dims to eliminate glare. Its rugged exterior protects against impacts from falls of up to two meters. That's twice the impact resistance of most other lights. In addition to its exterior protection, the interior of your light is also protected by the BatteryLock™ system, which stops battery drain. On a normal headlamp, there is typically some residual drain as long as the battery is connected in the circuit, even when the light is off. With a simple pull on the front of the face, you can completely disengage your batteries, so they can be stored in your headlamp for years (up to their inherent shelf life). You'll also reduce the toxic corrosion that can damage your headlamp. Add in the comfort tension systems that you can adjust while wearing your headlamp and a choice of 5 light modes for up to 200 lumens of light, and you'll know you can trust this headlamp in any situation for years to come."
Two features stood out to us and something we found helpful for navigating uncut trails at night and our one night we specifically headed out night fishing. Reax™ adaptive lighting on these headlamps is unique to the writer and helped these adventures go real well. The other was the quality of light the little unit put out. Amazing!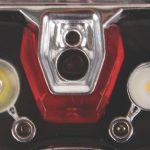 Product features you should know about from the Coleman perspective:
Reax™ adaptive lighting auto-adjusts the beam pattern and brightness for lighting short and long distances

Rugged exterior provides increased impact resistance

BatteryLock™ system stops battery drain to preserve battery life and reduce corrosion to protect your device

Allows batteries to be stored in your device for years (up to their inherent shelf life)

Comfort tension system uses soft, fabric tensioners that you can adjust while wearing your headlamp

5 modes: high spot, high flood, low spot, low flood, red

Lumens: 200 (high spot), 150 (high flood), 70 (low spot), 20 (low flood)

Runtime: 2.5 hours (high spot), 3 hours (high flood), 10 hours (low spot), 40 hours (low flood)

Beam distance: 40 m (high spot), 40 m (high flood), 15 m (low spot), 10 m (low flood)

IPX4 water-resistant design

Impact-resistant up to 2 m

Powered by 3 AAA-batteries (included)

Lifetime LEDs never need replacing

3-year limited warranty
Order yours – http://www.coleman.com/conquer-200l-led-headlamp/2000022358.html