The YPOD is a compact, versatile, effective, and economical option to standard shooting rest and bipods. The smaller size stows easily in a shooting bag or backpack and sets up instantly. All you do is rest your rifle in the V-shaped non-slip rest and wrap the attached bungee over the top – easy! To adjust height anywhere from 7" to 11", just swivel the base. The base is rubberized and contoured to grip to a shooting rail of a tree stand.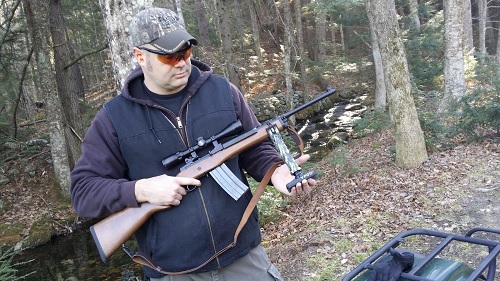 Testing was done with a Ruger Mini-14 Ranch rifle outfitted with a Bushnell Dusk & Dawn         3-9x 40mm scope and a factory 30 round magazine (because why not?) on my personal "range" (a.k.a. "backyard"). In absence of a proper shooting table, the fender of my Yamaha Big Bear worked just fine. The YPOD felt solid and comfortable during firing. Groups were tight at around 50 yards, with a couple of stragglers that had more to do with the shooter than the equipment.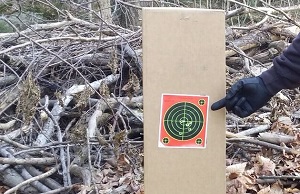 All in all, the YPOD is a simple device that is a must-have for tree-stand hunters, and great to have for any recreational rifle shooters.
And finally, at a very reasonable MSRP of around $30, you can't go wrong. Visit http://liveoaktek.com/ for more information. By Andy Westcott