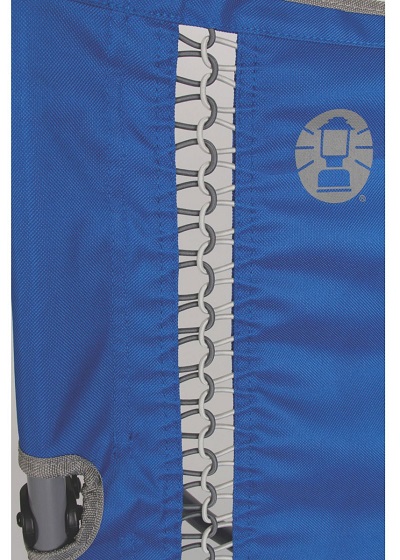 Coleman calls this new collapsible chair the ComfortSmart InterLock Breeze Sling Chair. ODU calls it perfect. The chair was delivered to ODU in May and has been on the road ever since. It's main use was for two outings; 1) a canoe trip down the Penobscot River and 2) the other on a drive-in camping trip along Bear Brook in New Hampshire.
Thanks to Yamaha for helping us locate 4 Viking 4×4 UTV's.
The main expectations for the chair was to be light weight and collapsible. We got one more feature that most collapsible camp style chairs have no chance in achieving, comfort.
How does Coleman describe this fantastic chair? "Sit in surprising comfort when you relax in a Coleman® Comfortsmart™ InterLock Suspension Chair. The flexible InterLock double-bungee suspension system uses two interwoven bungee cords down the back to provide the perfect amount of give and deliver amazing comfort that remains incredibly supportive. Combined with the padded solid arms, you can relax in comfort for hours. The swivel cup holder lets you keep a drink close and it rotates out of the way when you're not using it. When you're ready to head home, the chair easily folds up into a carry bag for easy transport and storage."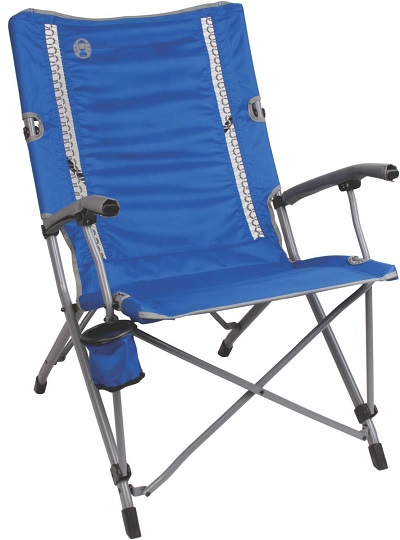 Sometimes a company over sells a product and promises features that just never happen. Coleman's ComfortSmart InterLock Breeze Sling Chair was a one second sit and relax, and for a few folks on both trips a verbal tug-of-wat of sorts for who got the chair. It is amazing how grown men can act.
The chair came with a cup holder that was easy to use, held canned beverages and camp coffee cups of all sorts. It is light weight for what you get out of a chair of this quality. The  construction was perfect so far. The chair has been in use form these two trips, to soccer events and family outings all over New England and has not had an issue what so ever.
BUT, the star of this chair is the comfort. See the picture at the top to see where the comfort comes from. The Interlock suspension using bungee cords is amazing. As soon as you sit in the chair you are in immediate comfort, and may we say a warning, you will fall asleep in this chair.
ODU highly recommends this chair, period. ORDER LINK – http://www.coleman.com/comfortsmart-interlock-suspension-chair/2000023592.html#start=9