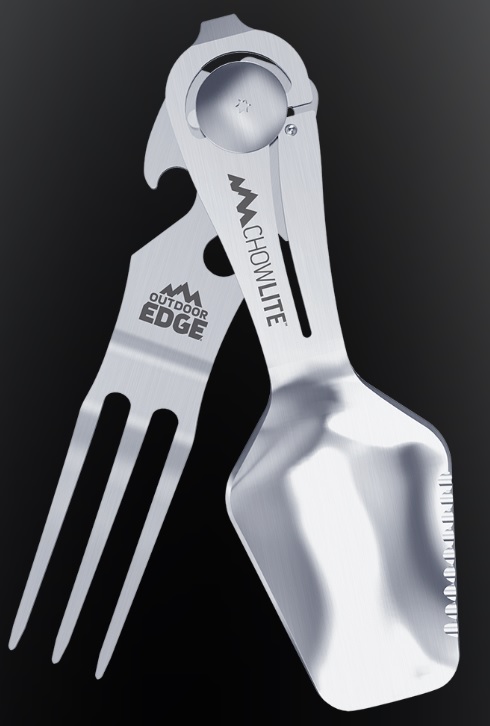 From the company that introduced the popular ChowPal™ all-in-one utensil set/multi-tool last year, Outdoor Edge now introduces a new smaller, lighter eating utensil, the ChowLite. Crafted of 420J2 stainless steel for increased strength and durability the ChowLite's one-piece design swings open and locks securely to reveal a full-size fork and spoon with a serrated food separator, integrated bottle opener, can opener and flathead screwdriver.
Weighing only 1.6 ounces, the new ChowLite is ideal for weight-conscious backpackers. For space conscious issues, when closed it is a mere 4.5 inches, but when locked open for use, it measures 7.75 inches long. Ideal for digging into freeze-dried food bags, separating food and general-purpose eating, the ChowLite keeps your venture into the wild a civilized dining experience.
The ChowLite will be available by the end of month at www.outdooredge.com and at retailers nationwide for a suggested retail price of $19.95.
Take that adventure, but keep your hands clean. Pick up a ChowLite today.
More camping news – https://www.odumagazine.com/topics/headlines/camping-hiking/