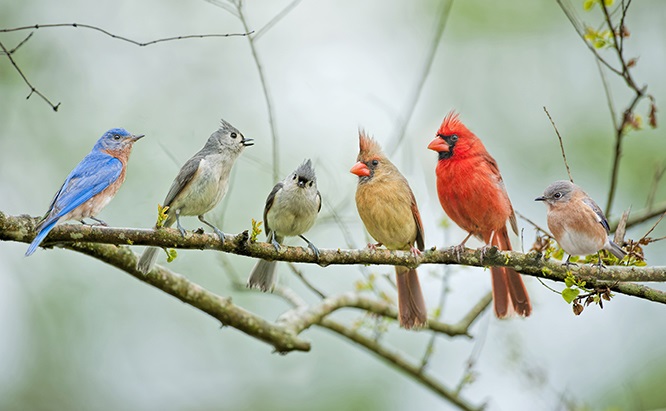 Across most of America February seems like the longest month of the year instead of the shortest. The cold winds blow, the snow continues to pile up and we begin to think winter will never end.
If you think it's hard on us then how about all the birds out there trying to survive. Winter can be a punishing time for backyard birds. In 1994, John Porter, Illinois' 10th District Congressman read a resolution that February would become National Bird Feeding Month.
A U.S. Fish and Wildlife Service survey shows, bird watching has become a popular activity among Americans with about 47.8 million people taking part. Those of us that feed birds enjoy watching them come into our feeders as we sit in our warm homes.
Bird feeding is important in that it provides birds with food, water and shelter that they desperately need in winter when the foods that help keep their bodies warm are in short supply in the wild.
National Bird Feeding Month is a great time to get started enjoying watching birds come to your feeders. 
 Visit your local Bass Pro Shops or Cabela's store for bird feeders and supplies or go to www.basspro.com  or www.cabelas.com .
 Outdoor World Tips presents free, seasonal how-to advice from Larry Whiteley, host of the award-winning Outdoor World Radio show. Each weekly tip offers practical advice to improve your outdoor skills or learn something you might not have known.