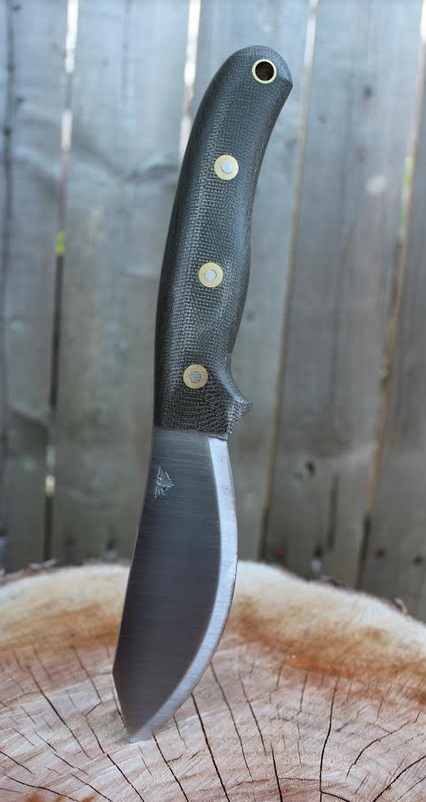 I'm not a collector of knives, guns or much of anything else.  I like good products that I can use. Recently, I received a knife called the Jessmuk which is made by L.T. Wright.  You know something? I really like this knife.
    Designed by Chris Tanner, this knife is the modern version of a blade that I really like; the ulu.  All knives are inspired by knives of the past and this knife is no different. The Jessmuk takes all of the attributes of the ulu and combines them with the tried and true camp/survival knife.  The end result is a knife that really does it all.
    The Jessmuk has an overall length of 9 ½ inches and a 5 ½ inch cutting length of the blade.  What makes the Jessmuk special is how it incorporates the wide symmetrical blade of the ulu, which allows for straight cuts with just the flick of the wrist.  Perfect for skinning a deer or cutting a roast.
    Dinner is not the only thing this knife excels at.  Need to make a tent peg; baton some wood for the fire or a survival shelter; how about a feather stick to get that fire started?  This knife will do it. Forged with 1/8th inch 01 Tool Steel, this knife is designed for anything that the woodsperson could think of.
    As I write this piece I am preparing for my first turkey hunt of the spring.  Besides my Mossberg 500 shotgun, Federal Heavyweight shells and all of the other gear I carry in my Blackhawk bag, the Jessmuk will be among the gear I carry to the field.  I hope that I will harvest my turkey early this year. You just never know, but a turkey will just be another step to filling the freezer, and the Jessmuk will be just the tool to use to process the ideal bird.