Mepps lures has a long history of helping anglers catch lake, state and world records, not to mention the thousands of Trophy, Master and Expert Anglers we've qualified through our Mepps Master Angler Program.
Over this past summer, a #3 Mepps helped a Virginia angler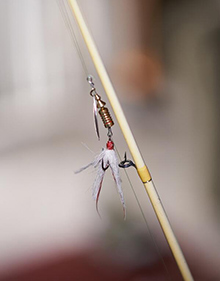 catch a world record for a species, that admittedly, we haven't had much experience with. Just goes to show, ALL fish will hit a Mepps!
Angler, Luis Aragon caught a 17 lb., 12 oz. northern snakehead on May 20th, while fishing Quantico Creek in northern Virginia. The new world record crushed a Mepps #3 Aglia, silver blade with a white tail. Aragon's fish beat the old world record of 17 lb., 6 oz. which was caught in the same area, just one year earlier.
Congratulations to Luis and thanks for choosing Mepps lures!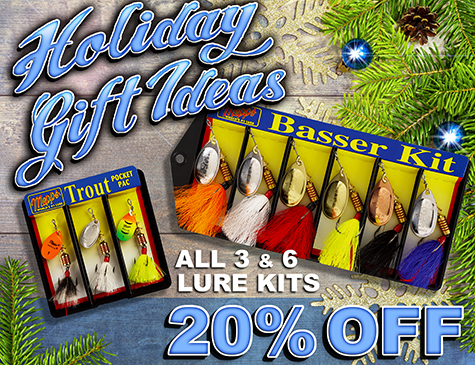 This year Mepps is pleased to once again offer 20% OFF all of our 3 and 6 lure kits! Many years of experience has shown us what lures work best for many different species of fish. This takes the guess work out of selecting an assortment of lures and we've combined all of these into amazing lure kits. Not only do you get the lures, but each kit also includes a rugged reusable hard plastic tackle box. Mepps lures have been recognized as the fishing tackle industry's standard for quality and excellence for more than half a century. You can't go wrong this holiday season!
» Killer Kits – 6 Lure Kits
* 20% discount on all Mepps 3 & 6 lure kits good through December 31, 2014

Mepps Discontinued Deals
Limited Quantities… Chances are you can still get that Mepps legacy lure you just can't find anywhere else. All lures are brand new and in their original packaging, but quantities are very limited. In fact, some of the discontinued products are single lures, so once that lure is sold there will be no more. All discontinued lures start with a 20% discount, and the discounts continue to build as you add lures to your cart.
Take a look at what's available…» Mepps Discontinued Deals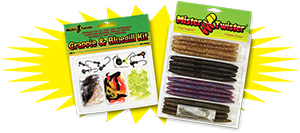 50% Off Savings!
Due to production overruns we're offering the following kits at 50% off retail value! Hurry, offer valid while overrun quantities last.
» Comida Kit – Now only $7.68!
» Crappie & Bluegill Kit – Now only $4.81!



Mister Twister has extended its EZ-ScaleR offer of just $9.95 while supplies last (special price applied when added to cart).
Cleaning fish can be a chore, but Mister Twister's new EZ-ScaleR will clean your pile of fish in just a few minutes. The EZ-ScaleR's reciprocating heads move at 2,800 to 3,200 revolutions per minute lifting virtually one scale at a time. Without a doubt, this is the world's fastest fish scaler.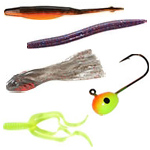 Don't miss our bargain bin of deeply discounted Mister Twister products! Keep an eye on our Bargain Bin to find great deals and products no longer available.
Please Note: Bargain Bin products are not eligible for any additional discounts or free shipping.