Kimber Mfg., Inc., a leading American firearms manufacturer, today announced the launch of its newest firearm platform – the Kimber K6s™ revolver. The Kimber K6s is the world's lightest small frame 6-round .357 Magnum revolver that brings an unmatched level of performance and shootability to concealed carry applications.
The Kimber K6s' small frame, two-inch barrel and 1.39 inch diameter cylinder are machined from the finest stainless steel for superior integrity, strength, and resistance to the elements. The Kimber K6s offers other important design features, such as: a smooth match-grade trigger that creates confidence while helps ensure accuracy; an internal hammer and edges that are rounded and blended to help prevent a hang up when the revolver is removed from concealment; superior ergonomics and grip design that creates an extremely shooter-friendly experience; and an all stainless steel construction weighing in at 23 ounces.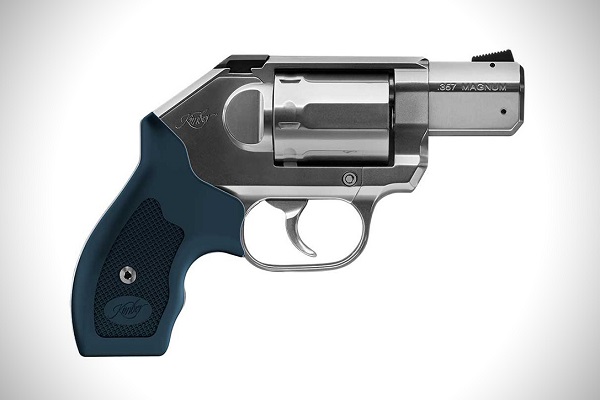 "The K6s is truly a groundbreaking revolver, designed specifically for the concealed carry market, and keeping in-line with the Kimber tradition of manufacturing custom shop quality firearms at production quality prices," said Richard Kirk, Kimber's director of marketing and communications. "This revolver is a result of input from our consumers who wanted more in a small-frame wheel gun. Our engineers and designers answered these requests by pushing the envelope to create the lightest and most comfortable 6-round .357 Magnum revolver ever offered."
The Kimber K6s will initially be offered in three models; the K6s Stainless, K6s Stainless (LG), and a Limited K6s First Edition. These models will be on display in the Kimber bay at the SHOT Show Industry Day at the Range on January 18, 2016, and in the Kimber SHOT Show booth (#11762) at the Sands Convention Center in Las Vegas on January 19-22, 2016.
Kimber Mfg., Inc. is an American company that designs and manufactures premium firearms for individual, sporting, law enforcement and military markets. Complete information on Kimber firearms, accessories and Less-Lethal products is available atwww.kimberamerica.com or by phone from Kimber in-house staff at +1 (888) 243-4522. A detailed product catalog is available upon request. Kimber can also be found on Facebook, Twitter, YouTube and Instagram.