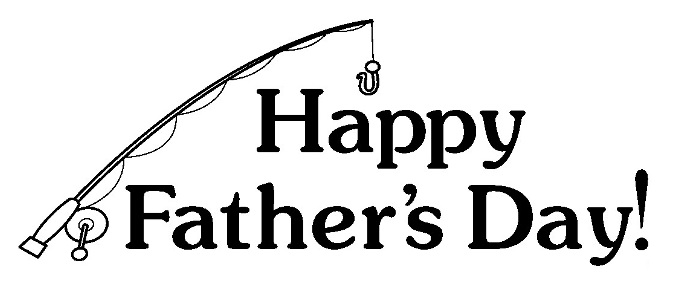 OK, what do we get dad? Not a mug, but sometimes those mugs we make in grade school or we get the 1st Father's Day stay on dads desk for a life time. I have one such clay gift made with love from my son on the desk. It collects all the extra coins. But lets say you are looking to get something special/memorable/worthy and you just want to order it from the internet. Here you go. 10 products you will think are really wicked cool.
A Fishing Back Pack – LINK

The Nomad is Wild River's soft tackle "single solution" bag. It has an integrated LED light system that allows you to see into the bag or your work area when natural light gets scarce. It also features a large upper storage area with a removable divider which can convert this bag to a full-size backpack for holding larger items. The Nomad has the capacity to hold up to six 3600-series and four 3500-series trays. (Upcoming Positive Product Review Coming)
Survival Multi-tool Axe – LINK
The Survival Axe is the ultimate outdoor multi tool. With 31 features, the tool will fully equip you for any situation you might come across. The design incorporates an all-steel full tang and axe head with an ultra strong, lightweight glass filled nylon handle.

The resharpenable hatchet blade is great for chopping, clearing debris, or demolition.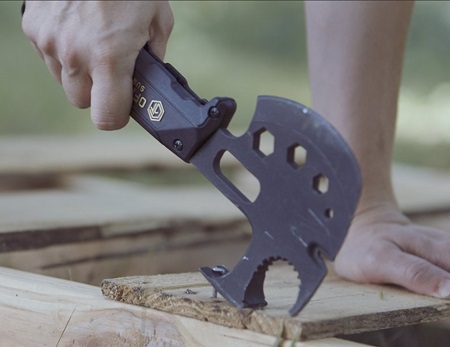 The hammer head and claw is great for pounding in and removing tent stakes or repairing your deer stand. (Upcoming Positive Product Review Coming)
Mepps Bass/Panfish Kit – LINK
Dressed Lure Assortment – #3 Black Fury hot firetiger, #2 Aglia Long gold/redbo, #3 Aglia gold, #0 Thunder Bug dragon fly-silver, #0 Aglia hot firetiger, and #0 Black Fury white dot.
Motorola Waltie Set – LINK
Keeping you in range on your next wilderness adventure. The Talkabout T265 provides features and accessories designed specifically for hunters. Just press the push-to-talk button to easily connect to your fellow hunters and campers in the forest, around the campground and even by the lake. Bring the Realtree Xtra® Camo* carry case with you and fully enjoy your wilderness adventure with up to a 25-mile range**, emergency features, and hands-free communication. (Upcoming Positive Product Review Coming)
Stanley Adventure Cooler 7QT + Vacuum Bottle 25oz Combo – LINK
A FULL DAY'S FOOD AND DRINK Our combo deal pairs our classic thermos with the Official Stanley Adventure Vacuum Bottle 25oz:Vacuum insulation keeps drinks hot 20 hours, cold 20 hours, or iced 90 hours. 18/8 stainless steel won't rust; naturally BPA-free. Insulated lid doubles as cup; Leak proof and fully packable

Ranger Up T-Shirt Of The Month Club – LINK
T-Shirts are always in high demand. If my wife is not stealing mine, or I ripe one to the point of no return, I can always use a new one. Ranger Up has a huge selection of T-Shirts and you can buy one for dad, so he receives one a month for a year.
Great Gifts Crates For Father's Day – LINK
Man Crates is a great company that probabley has a gift for every dad. This is how they describe themselves: "We believe gifts should be exciting, nay, unforgettable! Giving gifts should be as fun as receiving them, and honestly, we've never gotten giddy handing some poor sap a necktie in a shiny box."
Rapala Ultra-Lite Kit – LINK
There is nothing more exhilarating than a huge battle with a small fish. That joy is what Ultra-Light fishing is all about. The Rapala® ProStaff has hand-picked this exclusive combination of Rapalas, perfect when ultra-light angling for any species of gamefish.
Bison Airlighter 420 – LINK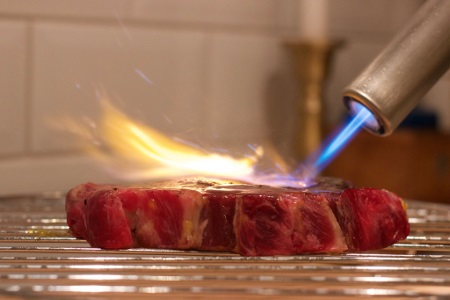 The Airlighter 420 is the faster, cleaner, and safer way to light BBQs, campfires, wood fireplaces and just about any other fire. It is also a cooking tool for searing meat, or caramelizing sugars and more. (Upcoming Positive Product Review Coming)
FELL Marine's MOB+ – https://www.fellmarine.com/
The MOB+™ Wireless Man OverBoard system is an innovative, ABYC compliant, lifesaving safety device for your boat. It provides greater freedom of movement than a traditional kill switch lanyard, and stops the engine should you fall overboard.
Rapala® 50 lb. High Contrast Digital Scale – LINK
When Dad reels in a big one, give him the ideal tool to weigh it. The Rapala® 50 lb. High Contrast Digital Scale offers a fish-friendly gripper that secures his catch, while a reverse-image LCD-illuminated screen makes reading light text on a dark background easy, even on a bright day.  The scale's directional pad operation offers intuitive navigation through a menu of options, including a quick reference for minimum and maximum bin and total weight, eight stored weight locations, tare weight and memory backup. Users can choose from three weight-unit options: pound/ounce, decimal pounds or kilograms. It runs on two AAA batteries (not included). This high-tech scale will give Dad the proof he needs to back up tall tales of behemoth bass and world-record walleye.