Almost exactly a year ago I found myself on assignment in Florida.  While on that trip I visited many places and among the many other stories I wrote, that trip produced an article on Ernest Hemingway.  That piece graced the pages of ODU Magazine.  I ended that article proclaiming that one day I would be back.  Little did I know that I would be returning so soon, but there I was.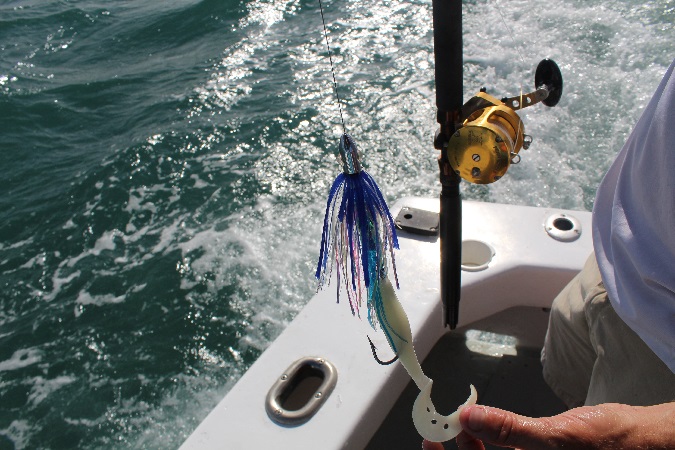 I told myself that if I ever re-visit Key West that I would do some fishing, which I didn't have time to do on my first trip.  Being a man of my word I did just that, though it was inshore fishing for snapper and grouper, not offshore fishing for marlin, mahi and wahoo like Hemingway would have done.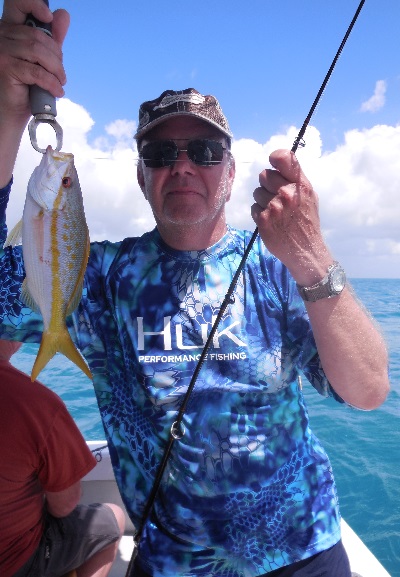 Before I left for Florida I checked around at the prices charged for a day, or even a half day, of fishing and just about died from sticker shock.  Working with a very limited budget it seemed that my dream of fishing Key West was going to go up in flames.  There are always party boats, but just the name "party boat" brings up images of crowded deck, tangled lines and way too many coolers of beer.  Not for this kid.  Don't get me wrong, I like a beer just as much as the next guy, but that is not what I was there for.  I wanted to fish.  It was then that I found Rampage Charters.
A couple of emails and a few phone calls later I had my passage booked for the day before I left Key West.  Rampage runs two trips daily and I was on the early trip.  My goal was to catch some Yellowtail snapper, but anything that wanted to pull on the line was good for me.  Technically, Rampage Charters is considered a party boat because they charge by the head, not by the boat.  This means that you don't need to rent the entire boat and then hope to get enough people to defray the cost.  All you do is purchase your space on the boat.  For $149.00 you get a spot on the boat, the use of their gear, bait and the advice and help of an expert mate and captain.  The best part is that they only take six anglers out at a time.  That translates into plenty of space, less tangled lines and more time fishing.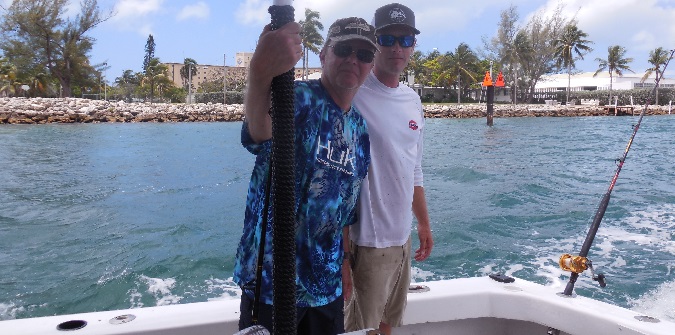 As it was to turn out I was glad I got the trip that I did.  Those anglers who paid out the nose for "sport fishing" offshore got a big disappointment.  The wind was blowing at 20 knots causing a pretty good chop on the water.  We were fishing in 20 to 30 feet of water fairly close to shore and we were getting tossed around a bit.  I can only imagine what was happening further out to sea.  Captain Barry came down from the bridge to let us know that he had just heard on the radio that some of those deep water boats were heading back to port because the of the rough waters.  But, I am getting ahead of myself.    
I arrived at the dock at 9:15am and not long afterward we were pulling away from the dock.  Once underway I had a chance to speak to our mate Shane.  As we left the harbor Shane rigged two short, stout rods fitted with Penn International reels, which we would troll as we went out, "just in case".  These reels were spooled with 80 pound test monofilament coupled with a 60 pound test leader.  On the end of the lines was tied baitfish looking lures.  Shane told me that once we got into position we would be running Penn 4000 and 3000 spinning reels spooled with 20-30 pound test.  These setups would be used with a ¾ ounce weight to fish the bottom for grouper, pogy and White snapper.  If we were serious about Yellowtail snapper then we would fish a spinning outfit spooled with 12 pound test and no weight.  This was the setup I fished with most of the time, though the windy conditions were less than ideal.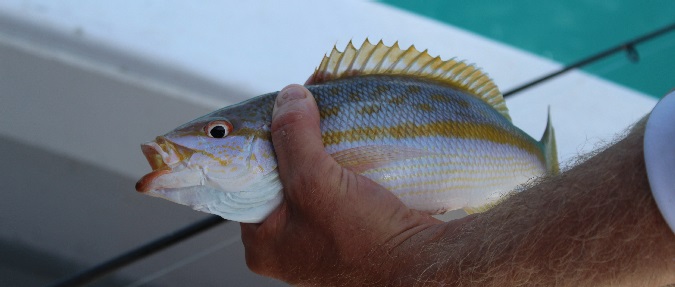 While the other anglers opted for keeping the bait on the bottom, I stuck to my guns and went after Yellowtail, though the odds were against me.  Angler after angler was pulling up White snapper, Red grouper and pogy while I was still drawing blanks.  Then it happened.  Leaving the bail open as instructed I feed foot after foot of line out.  All of a sudden the line started feeding off the reel.  I engaged the reel, lifted the rod tip and the fight was on.  I boated my first Yellowtail snapper.  By the end of the four hour trip I had boated four legal Yellowtails and three Blue runners.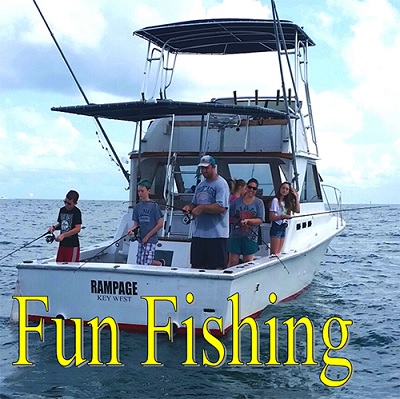 Shane was nice enough to fillet my catch which went right into the freezer at the hotel.  The next day I loaded the fillets into my Yeti Hopper 20 and headed to the airport with another two fish off my bucket list.  Hemingway, I kept my promise.
Rampage Fishing Charters
(305) 731-3752
By Dana Benner