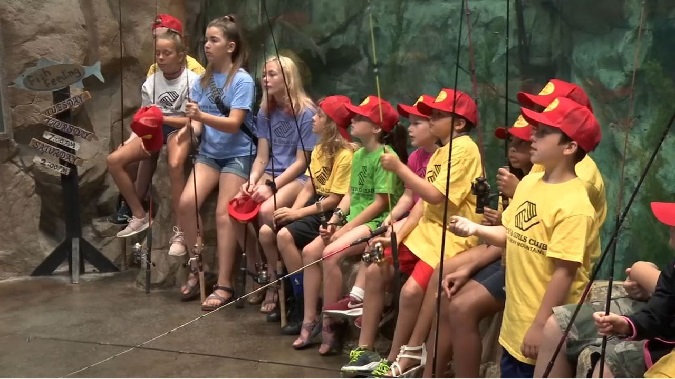 Why is it important to get children and adults involved in fishing? I could give a thousand reasons, but they would be my reasons. I only know that when I fish, my mind clears itself of the clutter of daily living and I can put things in their proper perspective. Fishing requires discipline, commitment, thought and effort on my part. And, at the end of the day, I feel I am a better person for having gone fishing.
Because I wanted that for my kids and grandkids I took them fishing. It is up to them as to why fishing is important to them. They may not like fishing for the same reasons I do and that's okay. They have discovered and are discovering their own reasons why they fish.
It may be sharing time together on the water or an escape from this hectic, fast-paced world. It may be just catching fish to eat or it might even bring out their competitive spirit through tournament fishing and that's alright too. It may be a combination of them all.
I do feel confident they will pass fishing on to their kids and grandkids and they too will have their own great reasons why they go fishing.
Check out all the great fishing gear at Bass Pro Shops and Cabela's stores or go to www.basspro.com or www.cabelas.com .
 Outdoor World presents free, interesting facts and stories from Larry Whiteley host of the award-winning Outdoor World Radio show. Each weekly column offers something you might not have known about our great outdoors.