Kahawai, clown featherback, brown trout, star-studded grouper and a small fry record swordfish make the grade and are all impressive…… Aussie angler Max Grasso – age 7 – potentially set the new Male Smallfry world record for kahawai with this quality 4.54 kg (10 lb 1 oz) fish that he caught on May 12th while fishing off Busselten, Western Australia with his father Mick. The young angler skillfully played the record kahawai for 10 minutes using only 4 kg (8 lb) line and a light spinning outfit. The current world record stands at 3.7 kg (8 lb 8 oz).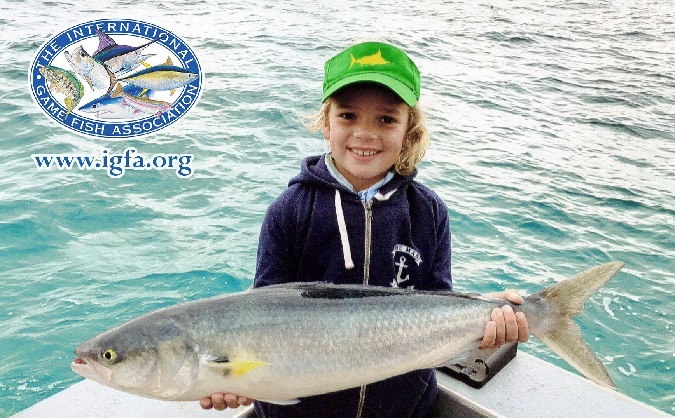 An All-Tackle world record claim for this 7.03 kg (15 lb 8 oz) clown featherback, caught by angler Mark Richards of Singapore. Richard caught and released the fish on June 22nd while fishing in Petchaburi, Thailand. If approved, the catch will replace the existing record of 6 kg (13 lb 3 oz).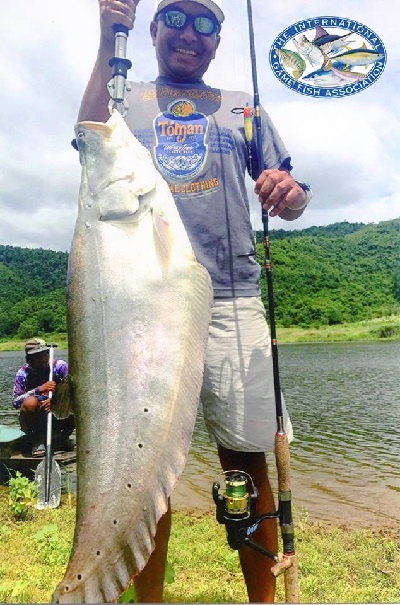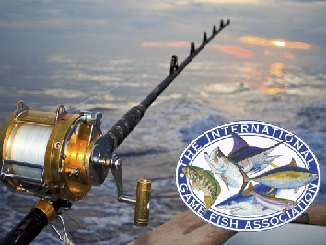 Angler Curtis Fleming of West Virginia, USA potentially set the new men's 1 kg (2 lb) tippet class world record for brown trout (Salmo trutta) on May 28th with this beautiful 7.82 kg (17 lb 4 oz) fish he caught and released while fly-fishing a feeder stream of Big Cedar Creek, located in southwest Virginia, United States.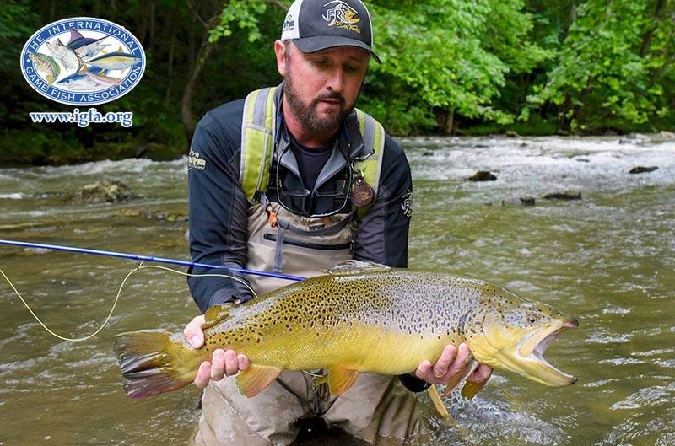 Chris Wheaton, an IGFA Representative from California, United States, caught this 14.06 kg (31 lb) star-studded grouper (Hyporthodus niphobles) on June 6th while fishing off Loreto, Baja California Sur, Mexico to potentially set the new All-Tackle world record.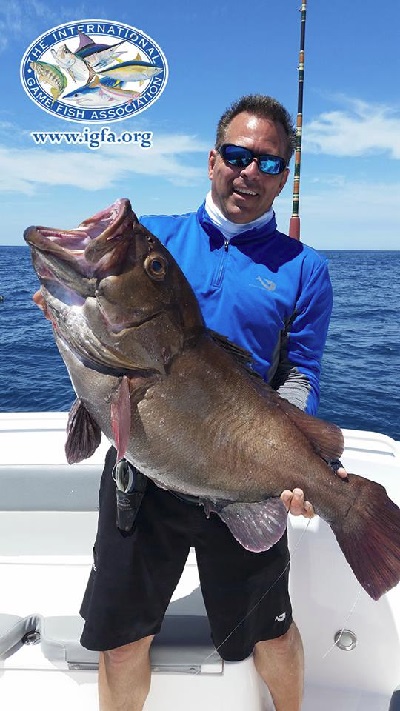 Aussie angler Kaitlyn Schofield – age 10 – recently submitted this impressive 172 kg (379 lb 4 oz) swordfish (Xiphas gladius) that may earn her a world record in both the Female Smallfry category, as well as the women's 15 kg (30 lb) line class category. Schofield was fishing off Lakes Entrance, Australia on May 14th when the broadbill ate the squid she was fishing behind the Shockwave, captained by her father Brian Schofield. Nearly three hours after hooking up, Kaitlyn finally had the fish subdued and in the boat.