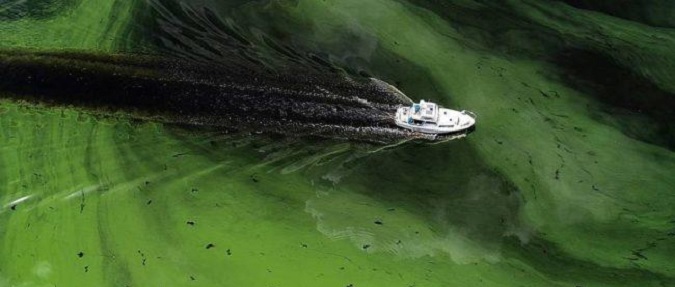 The Everglades Foundation and Captains for Clean Water speak out at ICAST. Generating from the polluted Lake Okeechobee water released into the St. Lucie and Caloosahatchee estuaries in past weeks, toxic blue-green algae is once again emerging in Florida's coastal communities.  With over 90% of Lake Okeechobee covered in the toxic green substance, 2018 algae blooms have reached record numbers, putting the State's ecological and economic health at the risk, while plunging Florida into another state of emergency.
The solution is the Everglades Reservoir, a long-awaited restoration project supported by The Everglades Foundation, Captains for Clean Water and the Florida Keys Fishing Guide Association.  The three will discuss the importance of Everglades restoration and how it will alleviate Florida's polluted waterways.
WHO:   Eric Eikenberg, CEO of The Everglades Foundation
Captain Daniel Andrews of Captains 4 Clean Water
WHAT: Eikenberg and Andrews will discuss the current state of emergency issued by Governor Scott on Monday, July 9th, due to toxic algal blooms in Florida's waterways and on the importance of building the Everglades reservoir.
Eikenberg and Andrews will expand on the ecological impacts these blooms have on the Everglades, as well as the economic toll toxic algae takes on Florida's fishing, tourism and real estate industries, and the threat it poses to human health.
Where/When: Thursday, June 12, 2018 at 1pm. Location ICAST Orlando, outside Room 330A.
For more information, contact Rebecca Rose at rrose@evergladesfoundation.org.
About Everglades Foundation 
The Everglades Foundation is a 501(c)(3) non-profit dedicated to leading efforts to restore and protect the greater Everglades ecosystem. Since its founding in 1993 by a group of local outdoor enthusiasts, the Foundation has become a respected and important advocate for the sustainability of one of the world's most unique ecosystems.  For more information, please visit EvergladesFoundation.org.