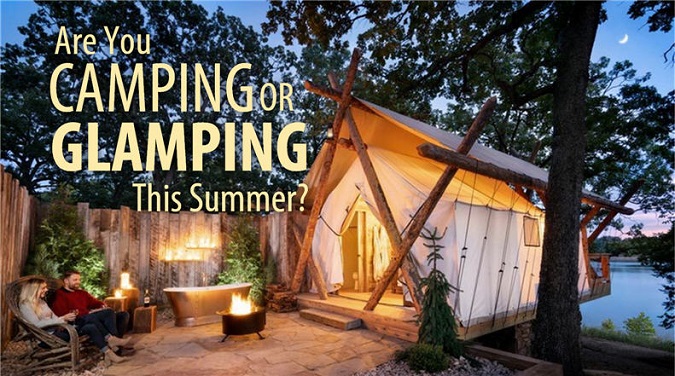 Glamping or "glamorous camping" is a combination of the intimacy of camping and the world of luxury travel. With glamping, you don't just visit a destination, you experience it.
Glamping accommodations vary. Airstreams and trailers are very popular amongst glampers because, they offer portability as well as luxury. Cabins are offered by a lot of glamping properties as they give guests remote lodging that is both large and cozy.
Cubes, pods or domes have many names but one thing stays the same they give travelers an opportunity to have an unforgettable experience in picturesque surroundings. Eco Lodges give you the ultimate luxury in nature with as little environmental impact as possible.
Yurts and Cottages provide glampers with the opportunity to commune with nature all while offering luxurious amenities. Tents are among the most popular trend in glamping as they offer the nostalgic feel of traditional camping but also with amenities.
More From Larry – https://www.odumagazine.com/topics/headlines/featured-outdoor-writers/outdoor-world-with-larry-whiteley/
A great place to go try glamping is Big Cedar Lodge in the beautiful rolling hills of southwest Missouri. Go online and check it out at www.bigcedar.com.
Stop by your local Bass Pro Shops or Cabela's store or go to www.basspro.com or www.cabelas.com and check out all the camping gear you might need to go make a memory.
Outdoor World presents free, interesting facts from Larry Whiteley host of the award-winning Outdoor World Radio show. Each weekly column offers something you might not have known about our great outdoors.