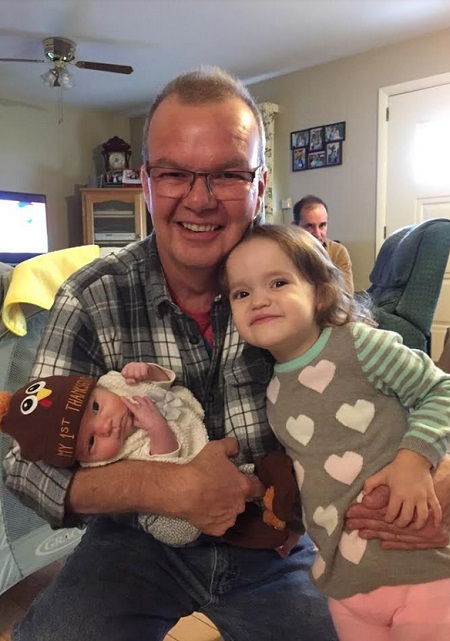 Once a year Americans "give thanks" in honor of a time long ago when the Native Americans (my ancestors) saved the butts of the European settlers who decided to settle along the shores of New England.  The Puritans, or Pilgrims, arrived in their funny hats and fancy shoes with the big buckles and little else.  They had no clue about what they were facing and if it wasn't for the Native people they would have perished.  The Europeans repaid this kindness by driving my ancestors from the land and attempting to destroy our culture, but we don't talk about that on this day of thanks giving.
    For me Thanksgiving has nothing to do with the European arrival.  I don't celebrate the destruction of the culture of my ancestors (I don't celebrate Columbus Day, or as I call it, "The Invasion of America", either).  November, or the end of the annual harvest, has always been a time of celebration for the Native people in New England.  Besides being a time of bounty, it was a reason to get together one last time before separating into smaller family groups and going to winter quarters.  This is the tradition I honor.
    Like my ancestors, I live by what the land gives me.  I hunt and I fish.  I never take more than what I need and I give thanks for what I do get.  I say a prayer to the spirits of the game and fish prior to every outing, asking for a successful venture.  I also say a prayer of thanks to the animals who gave their lives so my family could eat.  This year I prepared a dish to honor my ancestors and all Native people; Baked Pheasant and Wild Rice.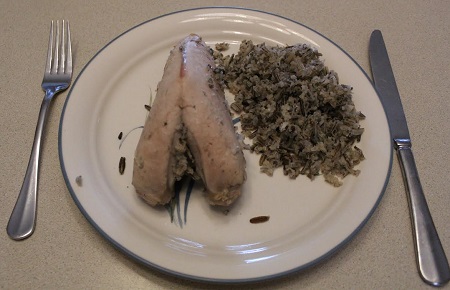 When I cook I often fall back upon my own Abenaki ancestry and teachings for inspiration and this case was no different.  Though there were no pheasants in the Americas until the 1800s, the Native people would have used whatever was available at the time whether that was grouse, turkey or waterfowl.  Wild rice, which really isn't rice, but instead a grass that grows along freshwater marshes, was once a Native American staple.  Originally found from New England to the northern Plains, "true" wild rice mainly grows in the northern Great Lakes region.  For this recipe I was using Nett Lake Wild Rice produced in the traditional way by the Bois Forte Band of the Chippewa.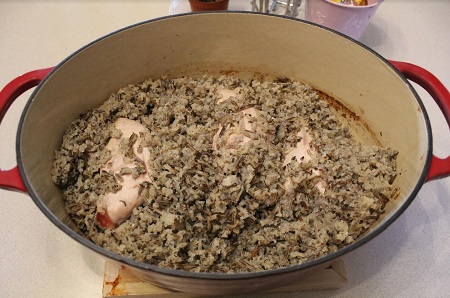 Ingredients:
3 pheasant breasts (still on the bone)

4 Cups of stock

2 Cups of wild rice
Directions:
Pre-heat oven to 350 degrees.  I did my cooking on my Camp Chef pellet fired smoker/grill.

Place washed pheasant breasts in a 7 quart cast iron Dutch Oven.  I used my Lodge enameled oval Dutch Oven for this.

Cover dish and place in oven.   

Cook for about 1-1 ½ hours or until rice and pheasant are done.  Every oven cooks different so check fairly often.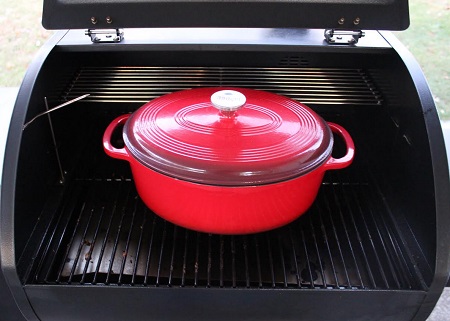 This dish was a good addition to the other offerings.  We gave thanks, in our own ways, for what we had and remembered those who were no longer with us.  As I held my infant grand-daughter Emma, with her older sister Sophia by my side, I gave a silent prayer of thanks to my ancestors, both Native and European.  I thanked them for the lessons that they had taught me.  For this I will always be grateful.