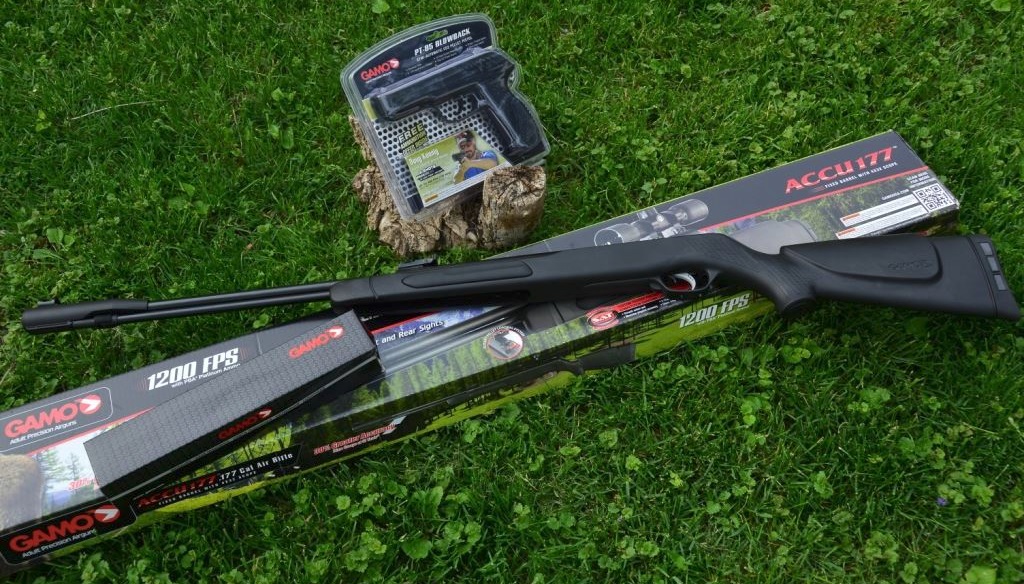 When I arrived home today I found these two Gamo Outdoor USA air guns waiting for me. I'm extremely anxious to get them out for a bit of shooting.
The Accu 177 has some super fiber optic sights, but also comes with a scope. According to the information it shoots at 1200 fps, and is 30% more accurate, placing shots inside the size of a dime at 10 yards. It also has an adjustable trigger
Even without firing the rifle I'm completely impressed with the overall quality of the gun, and especially the fiber optic sights.
Not forgetting the pistol, it is a model PT-85 that has a double 8 shot magazine for a total of 16 rounds. It is said to fire 8 rounds in less than a second. That is very impressive for any semi-auto, air or powder.
Stay tuned for Shoot 'N' Plink™ videos and articles about these two guns.